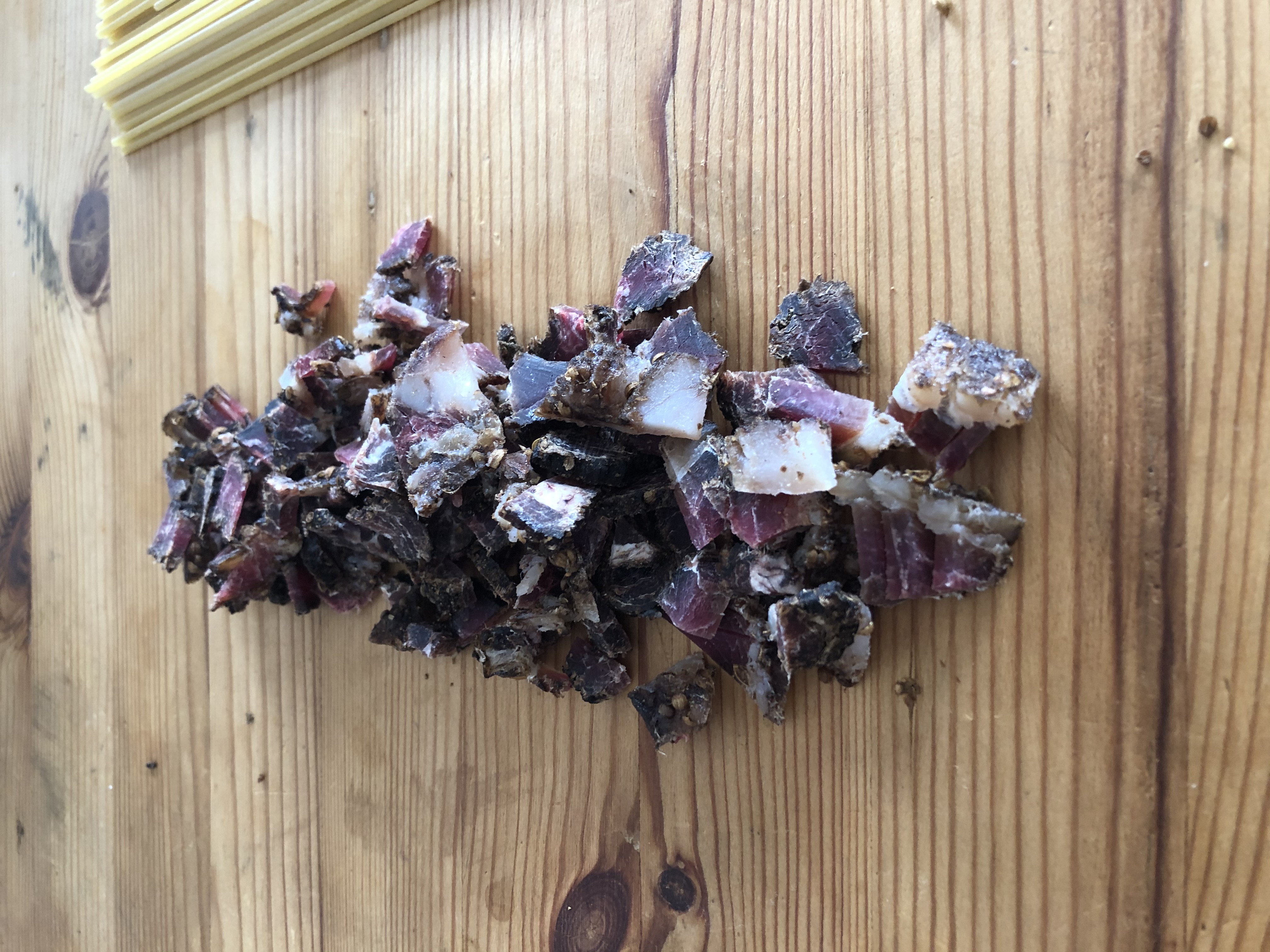 Spaghetti alla Gricia South African Style (Or Cacio e pepe With Biltong): Biltong and 3 Year old Mature Cheddar
South Africa is renowned for its Biltong. It is a dried meat spiced with coriander and Worcester sauce. We eat it on a daily basis as a snack and most people either make it themselves or get it from friends. I love to make pasta in the classic manners, like carbonara and cacio e pepe. But I was struck by what a YouTuber said in one of his videos. These classic pasta dishes most likely originated from people using ingredients readily available to them. Parmesan, pecorino and guanciale is getting more readily available here where I live, but it costs so much and is not always easy to find. But when you break down the dishes, it is easy to swap out the components for stuff that is easy to buy. Enter the biltong and three-year-old mature cheddar.
[This is some of my own homemade biltong!]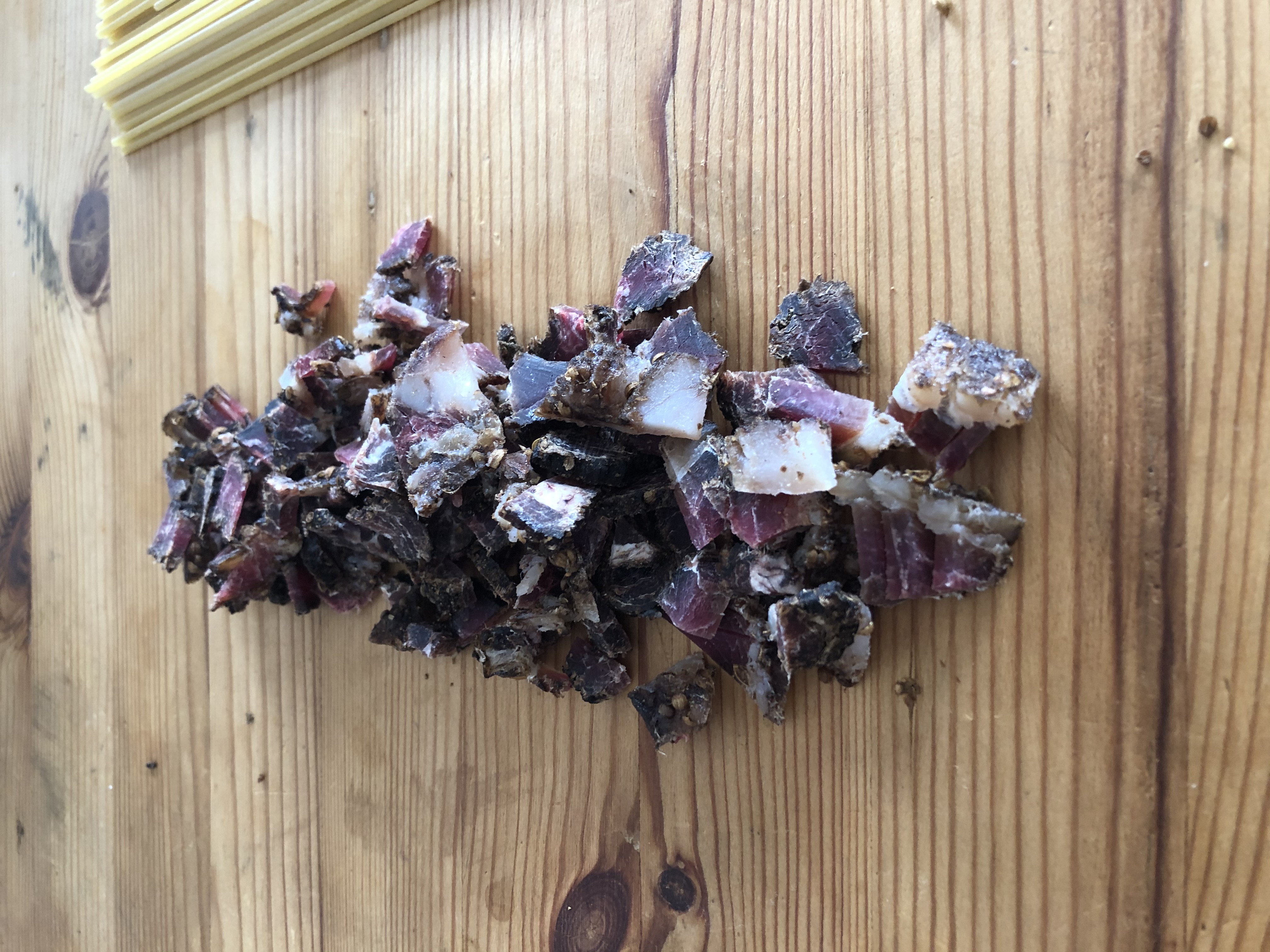 [This is a readily available and cheap cheese where I live.]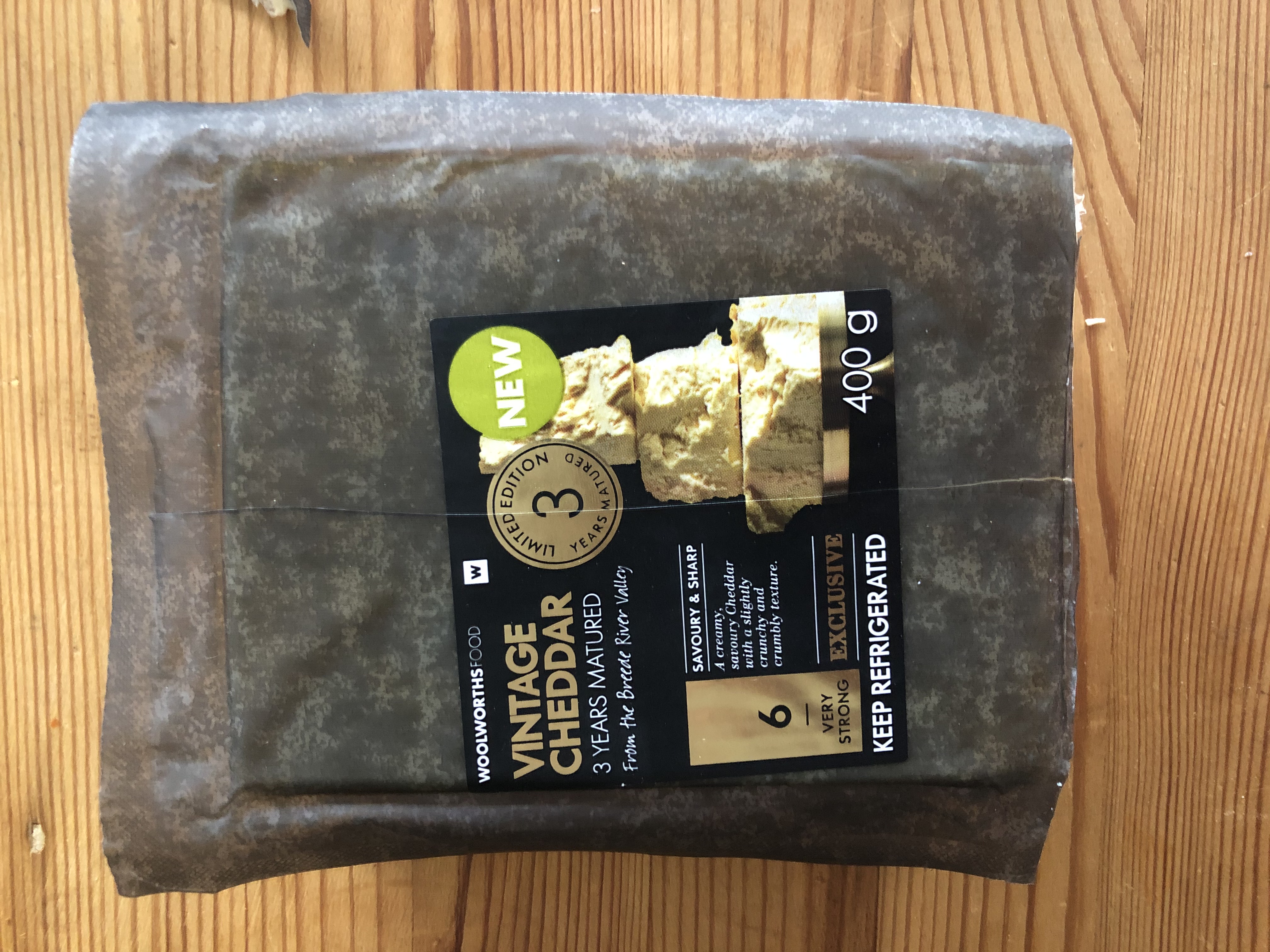 Recipe and Steps
So this is how I make the pasta. There are only a few ingredients. Spaghetti; biltong; cheese; salt; pepper; and water (and then pasta water).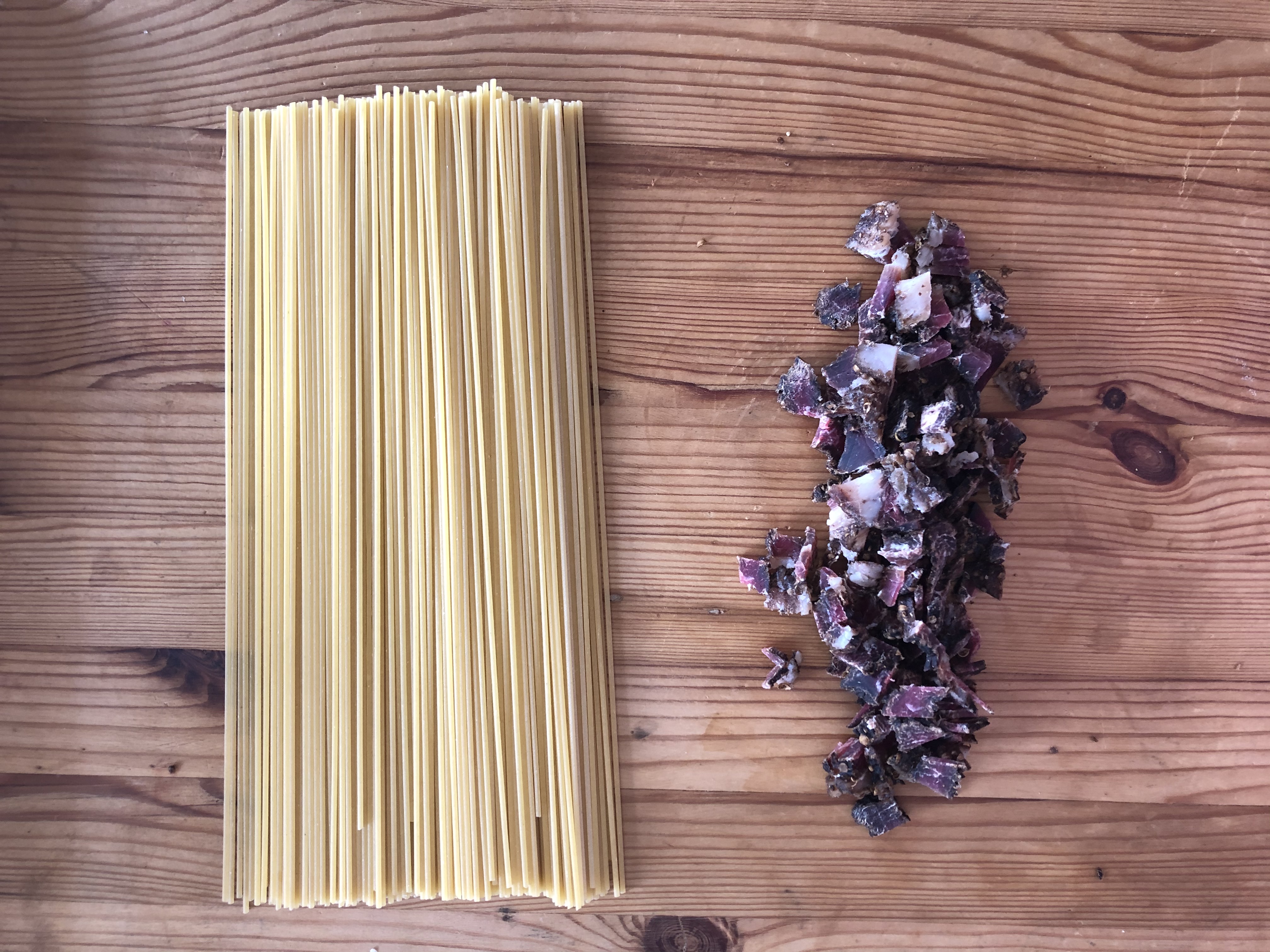 How I make the dish is simple. In a pot or pan bring a relatively little amount of water to a boil with the salt. I know most people say lots of water, but when you use fewer water the pasta water is much more starchy and makes for a better sauce.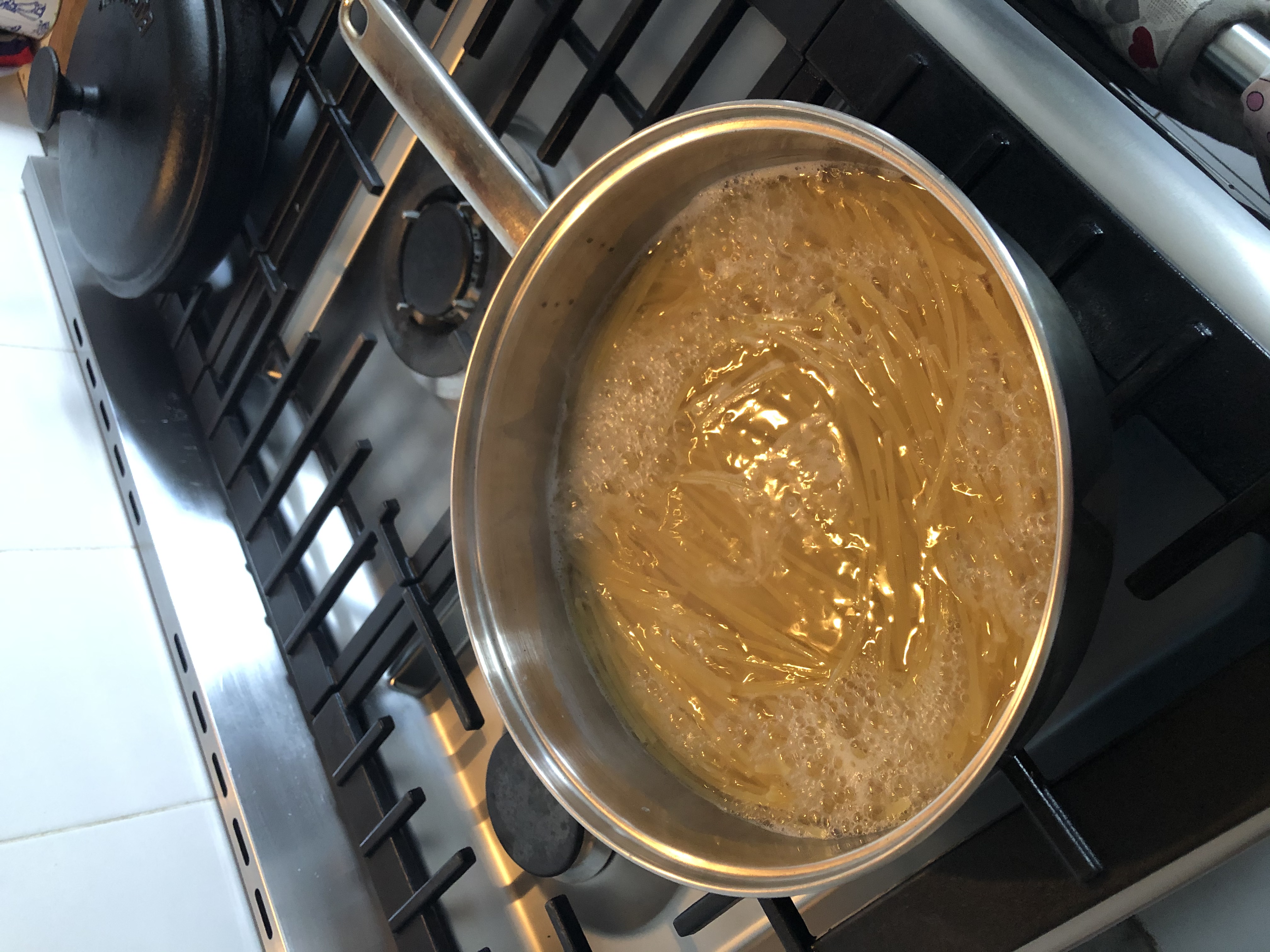 When the water reduces and becomes almost viscous (i.e. thicker than normal water) and the pasta is done you can assemble. Ideally, what you want is that there should be just the right amount of water that you can emulsify with the cheese to make the classic cacio e pepe sauce. I throw a lot of cheese in this with the biltong pieces and stir vigorously so that the cheese melts and emulsifies with the starchy pasta water.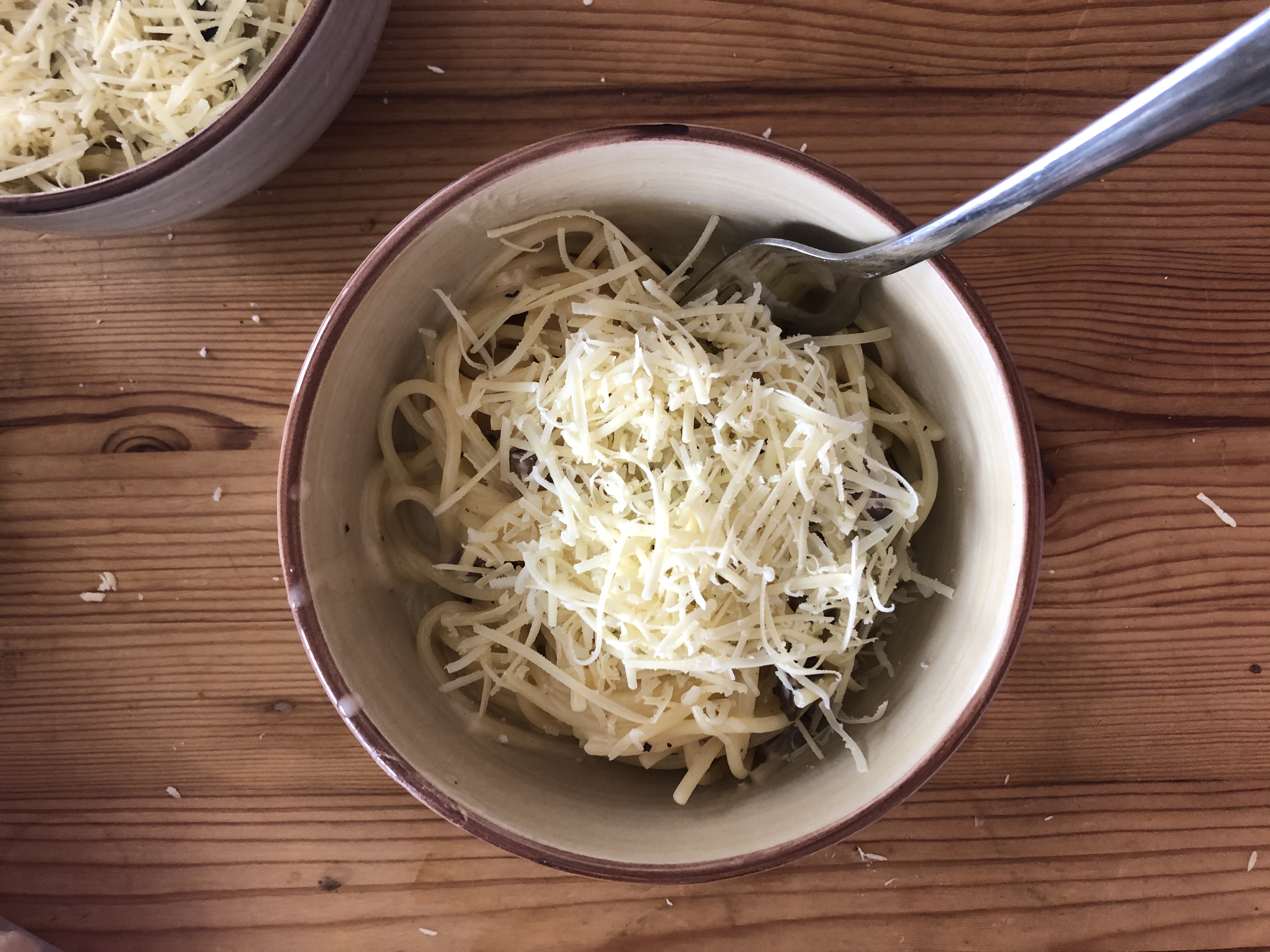 I finish with lots of black pepper and cheese. This makes for a quick lunch (I think it took me 15 minutes) and a super tasty lunch. I hope you give this a try! And, like the YouTuber said, use stuff that is regional, traditional and easily available to you! These types of pastas are basically either pasta and a cheese; pasta, a cheese, and a meat; or pasta, a cheese, a meat and egg.