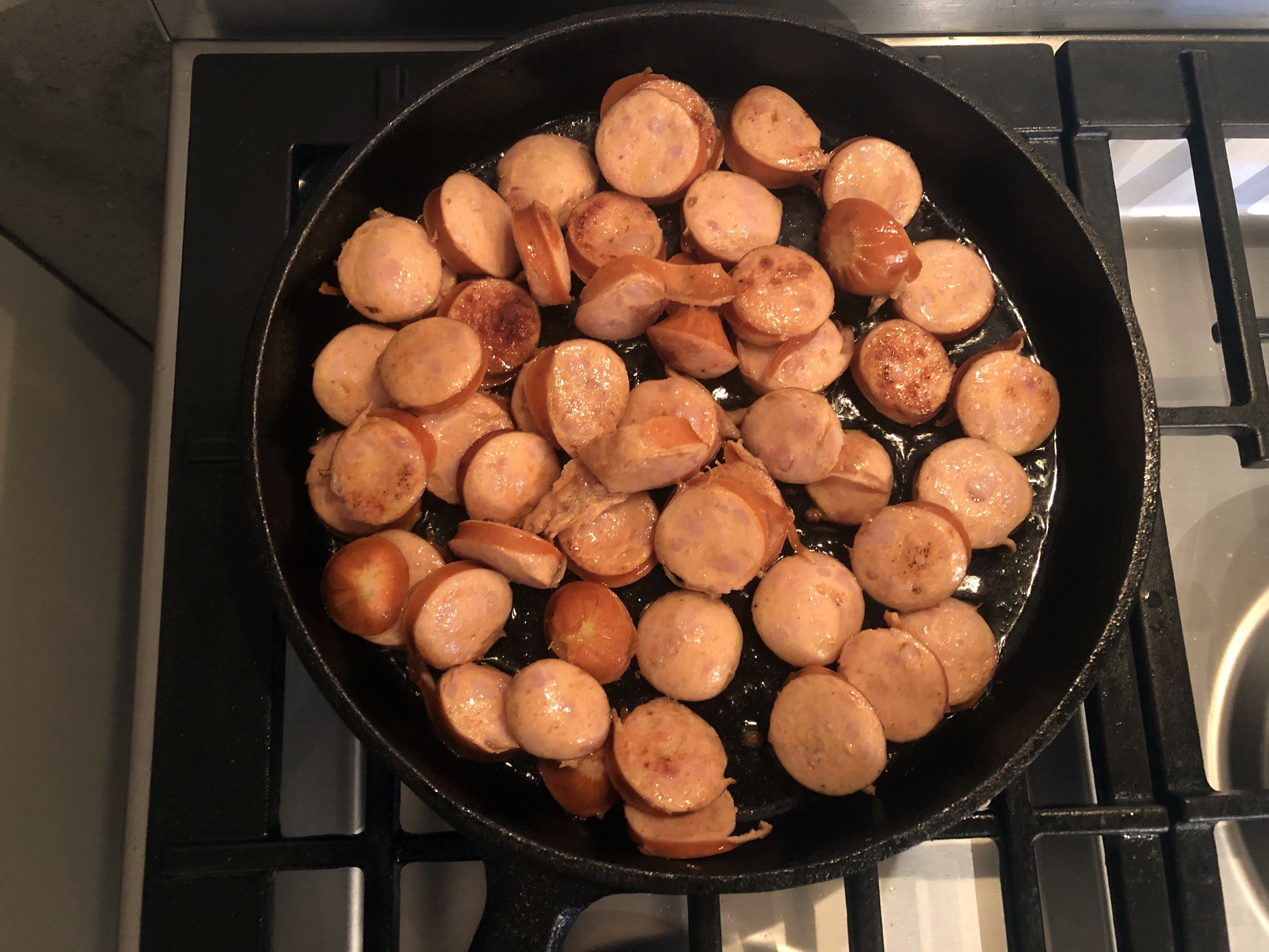 South African Gatsby: My Recipe
Most people claim that food should be authentic to the recipe of, say, a specific region, and this is correct. You cannot claim to make an authentic recipe and then deviate from that recipe. It then becomes your own recipe. This is my own recipe of the South African Gatsby. So what is a Gatsby? Essentially it is a chip roll made with "slap chips" or french fries soaked in vinegar. But my recipe involves frankfurters and russian sausages. So, please stay tuned for some photographs and how I make this South African (Cape Townian) classic.
Step one
In the first step, I always cut the different sausages and lightly fry them so that some of the oil is released. This is done to flavour the pan and the oil with which I fry the chips.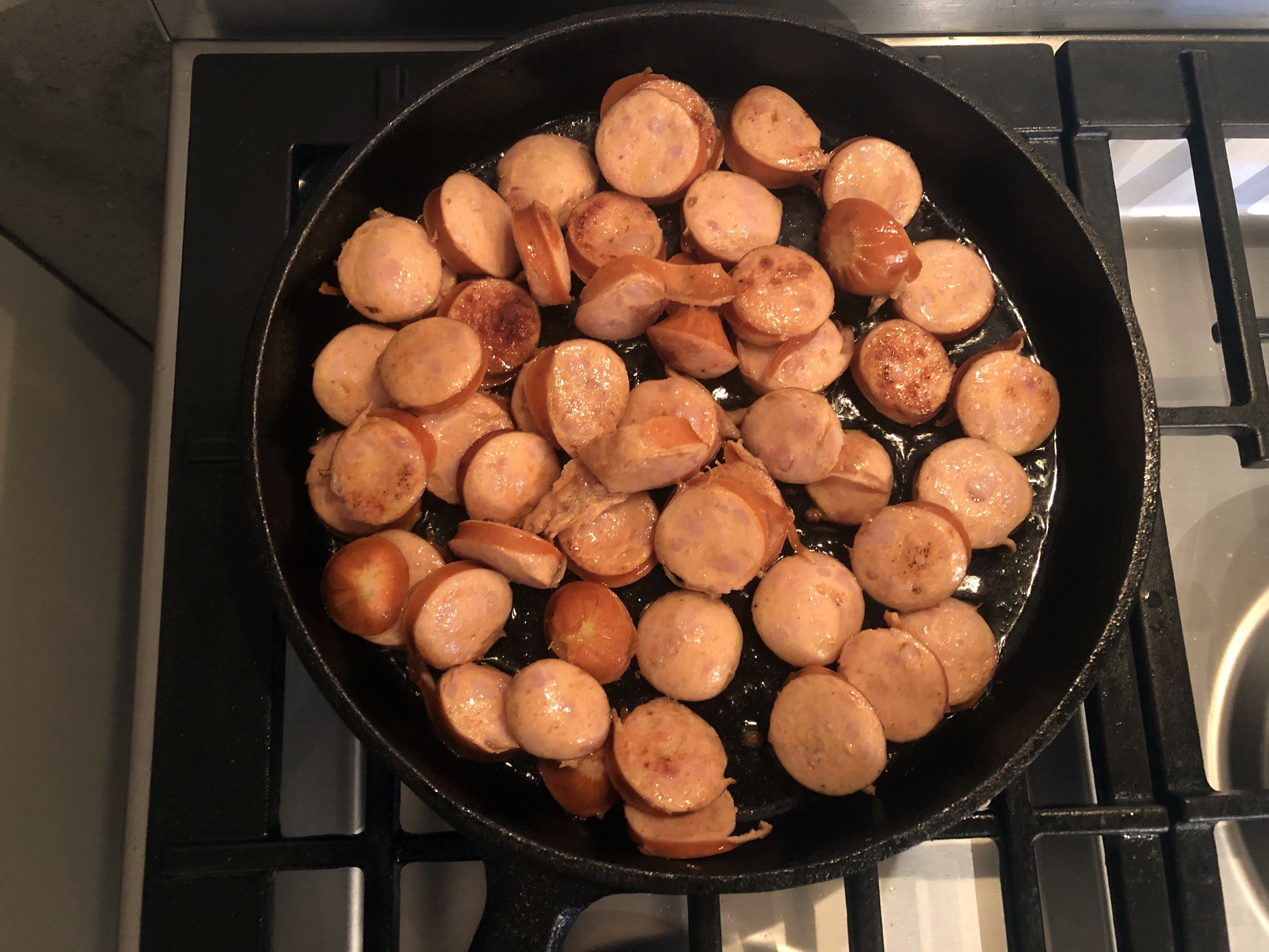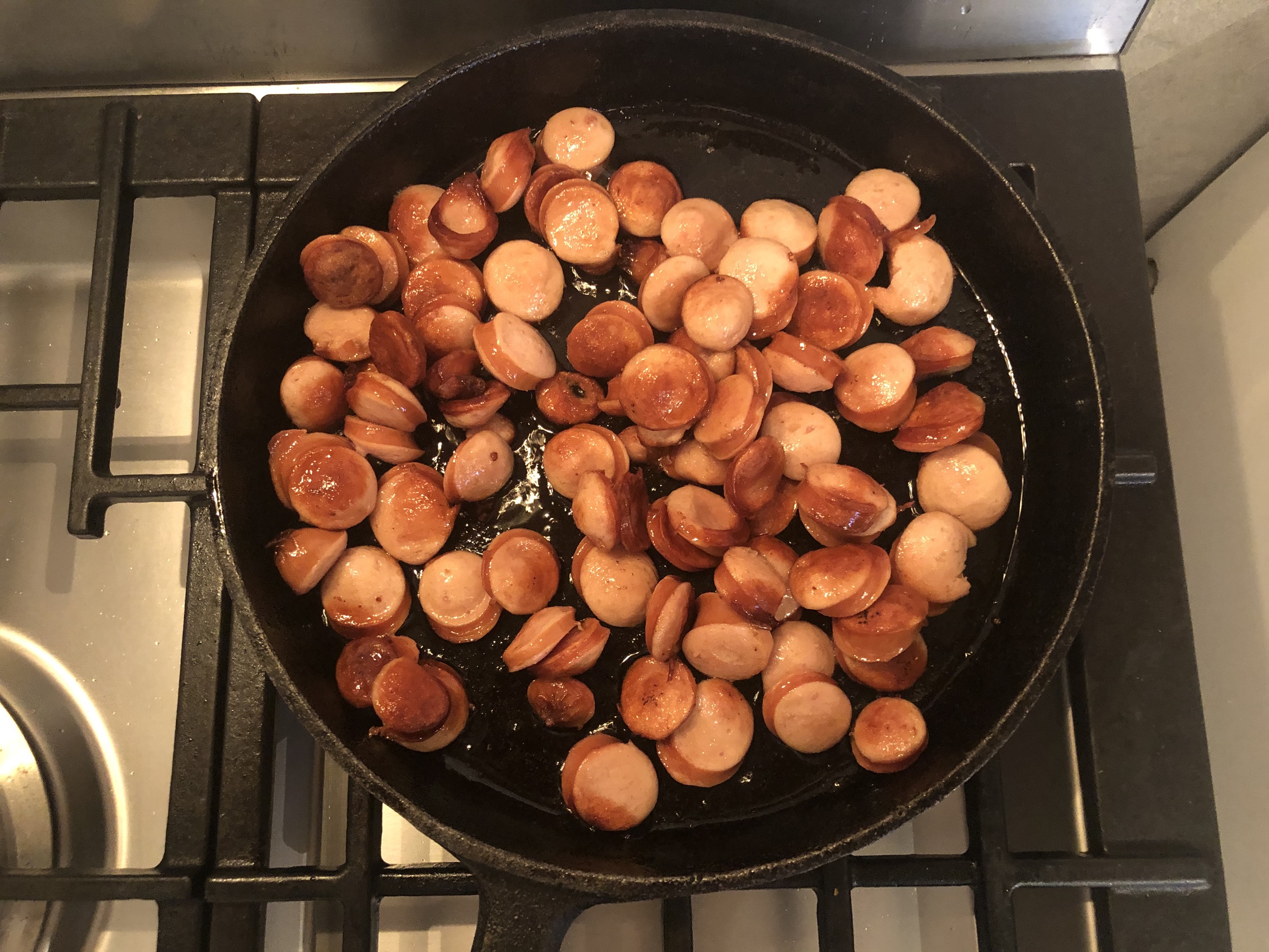 Step two
I make my chips in an easy and lazy person style. I microwave them about 70% cooked and then cut them in fry shaped well fries. I shallow fry them in the seasoned oil/fat from the sausages. After I take them out of the oil I put on some salt and soak them in vinegar.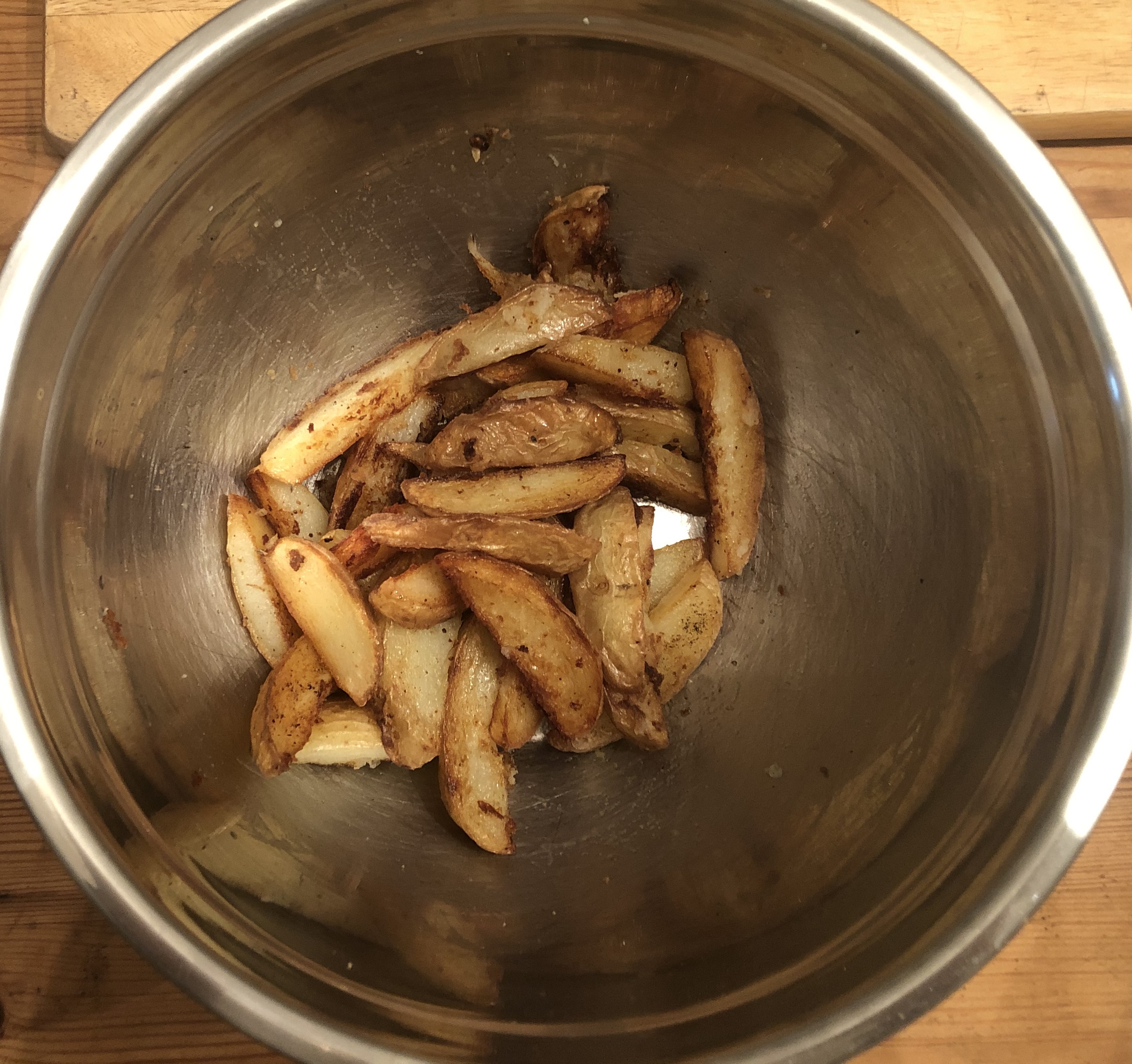 Step three
In this step, I hollow out some bread and I cut some iceberg lettuce. The iceberg lettuce works best for this sandwich because of the crunchy texture. With the lettuce, I also punt some mayonnaise at the bottom of the bread.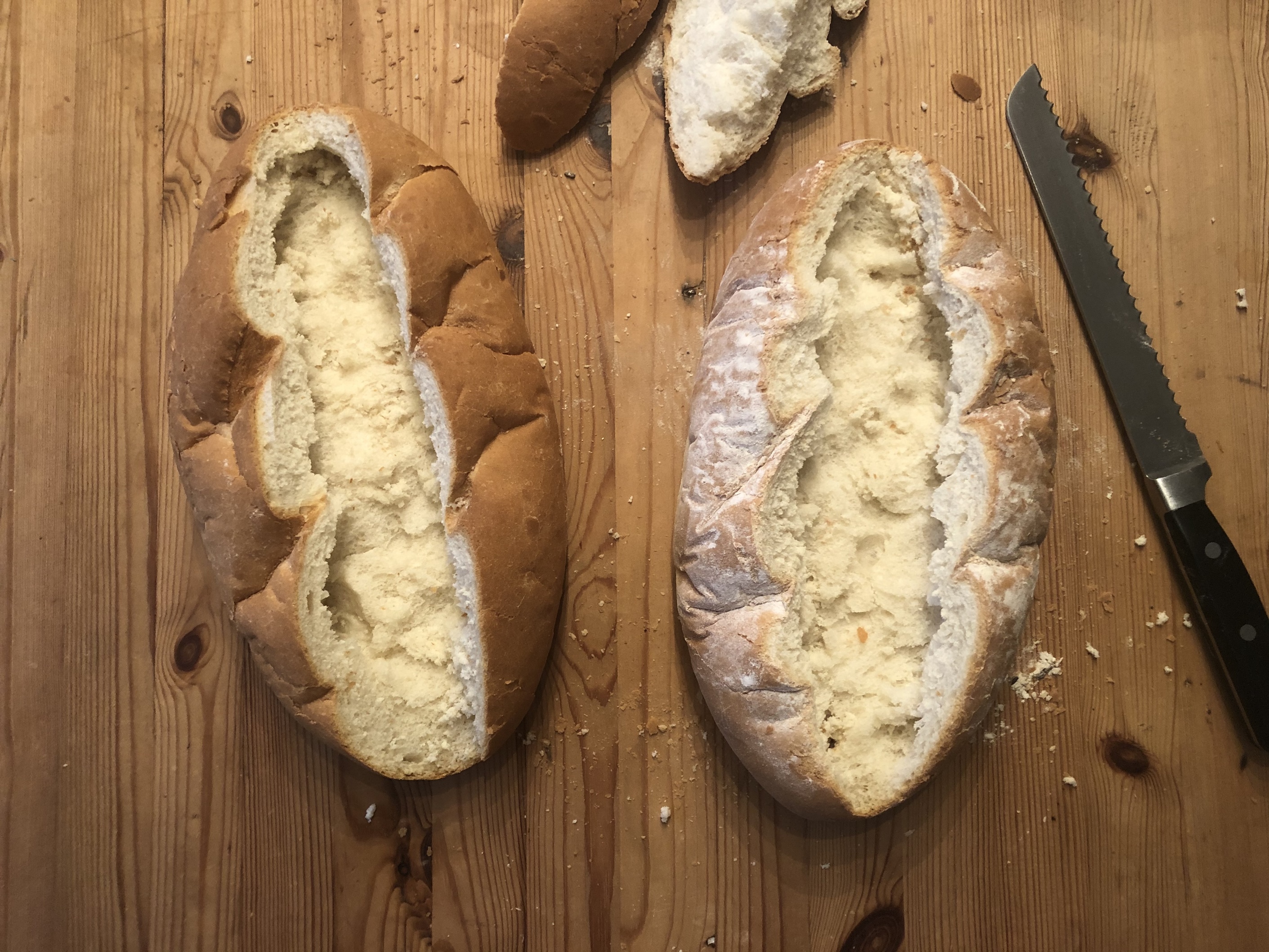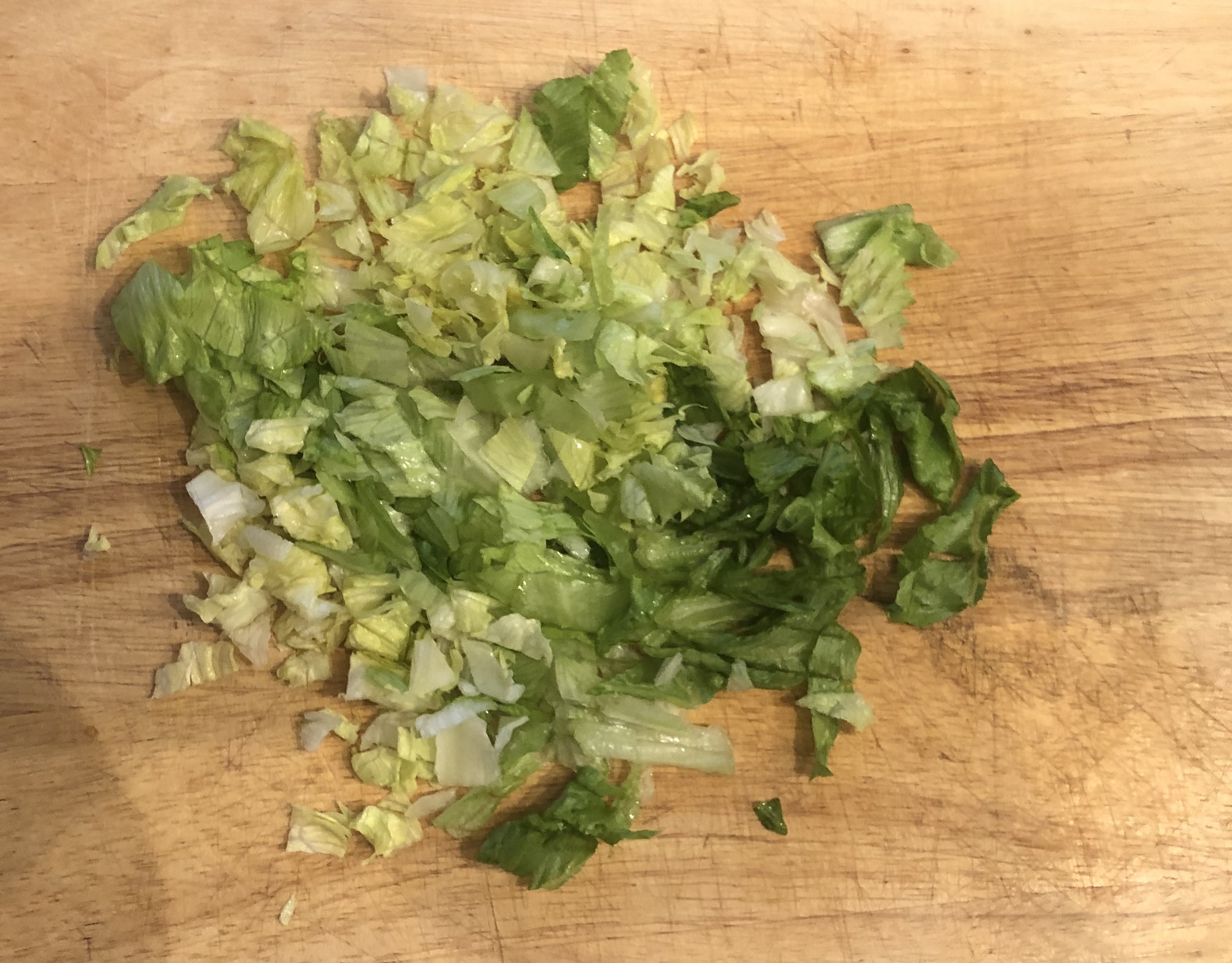 Step four
Before this is ready to eat, we should assemble. One the layer of mayonnaise, the lettuce is placed. Then I put on the chips and then the sausages. These are really carb intensive, so if you are on a diet, please stay clear!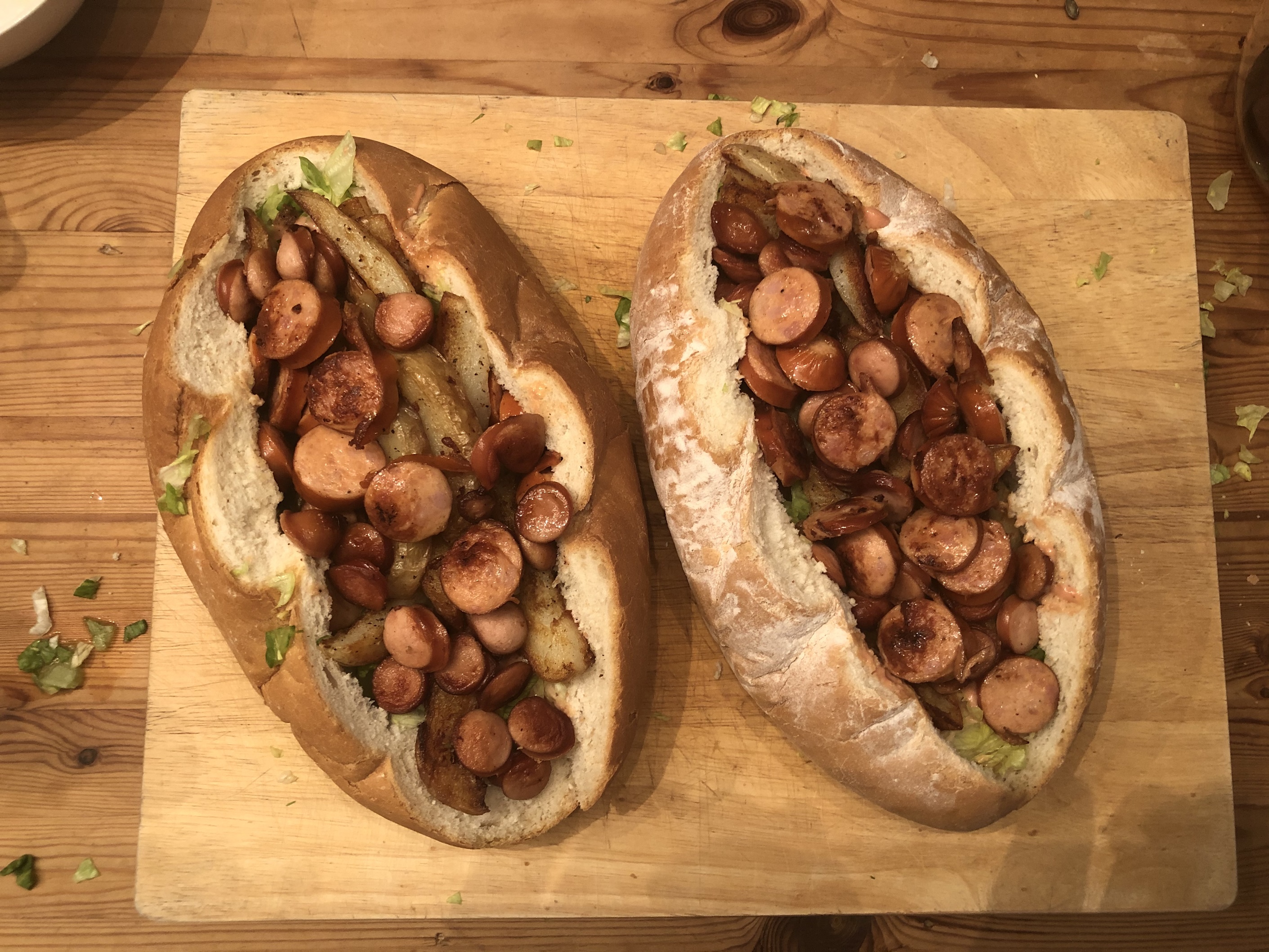 Step five
The last step is to put on some of the cheapest tomato sauce you can find. I think this recipe calls for a cheap artificial tasting tomato sauce, even if this sounds counter-intuitive.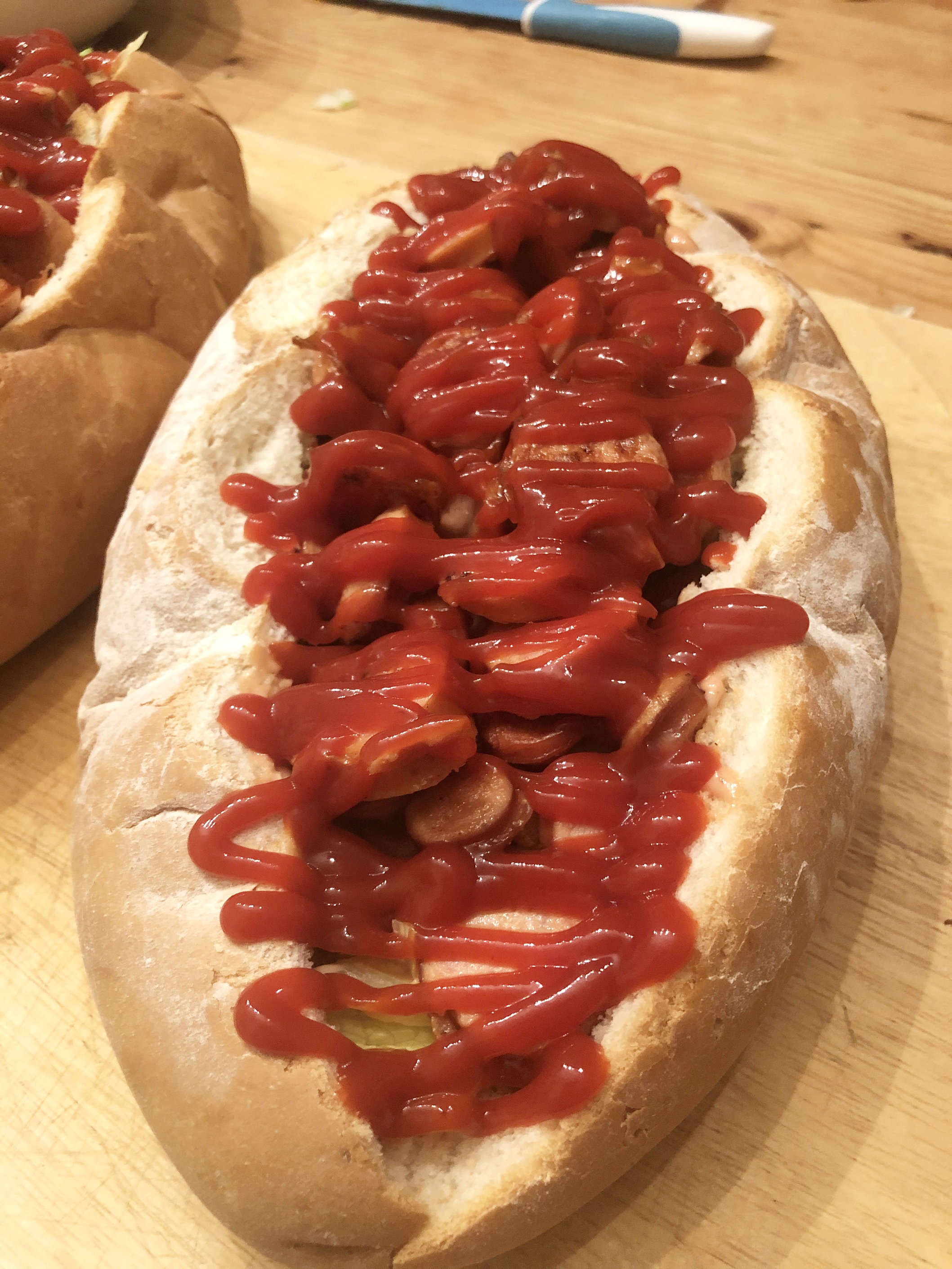 This is not healthy, nor is it something you need to eat a lot. This is our family's cheat meal after a long month or two. It brings back memories of where we had it the first time. We don't eat it because of the taste (it is obviously delicious) but for the memories!