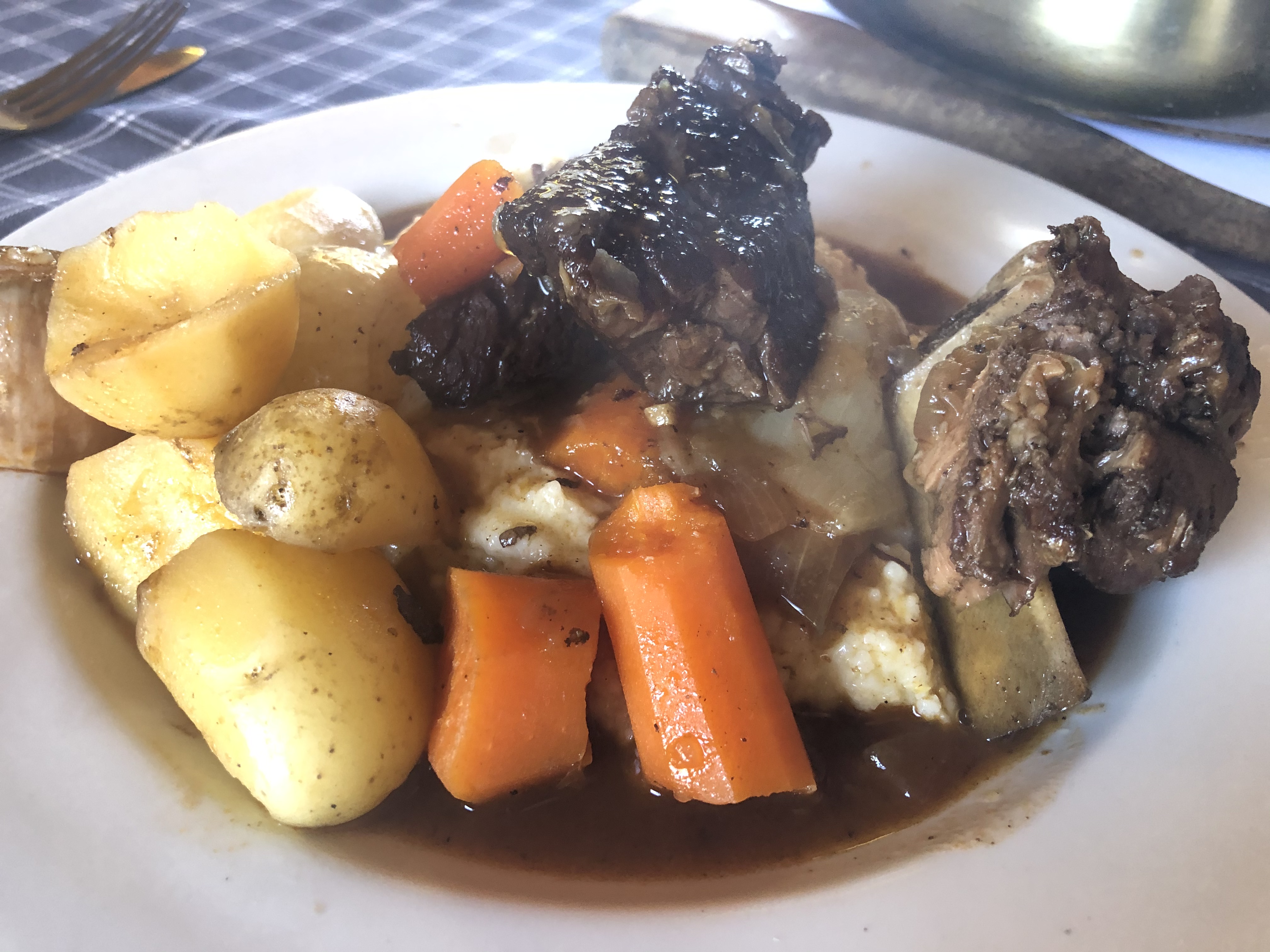 How to Make South-African Potjie Kos ("small-pot food")
South Africa has a unique food culture in the sense that we amalgamated various other culture's foods and made them in unique was or with a South African twist. Like various other cultures, there is no single recipe which is the correct one. This is the prime example of what we call in South Africa as potjie kos. Every family, every home-cook, everyone has their own recipe. The simple definition of what potjie kos is, is a stew made in a cast iron pot on the fire. So please read further if you want to try this fabulous dish!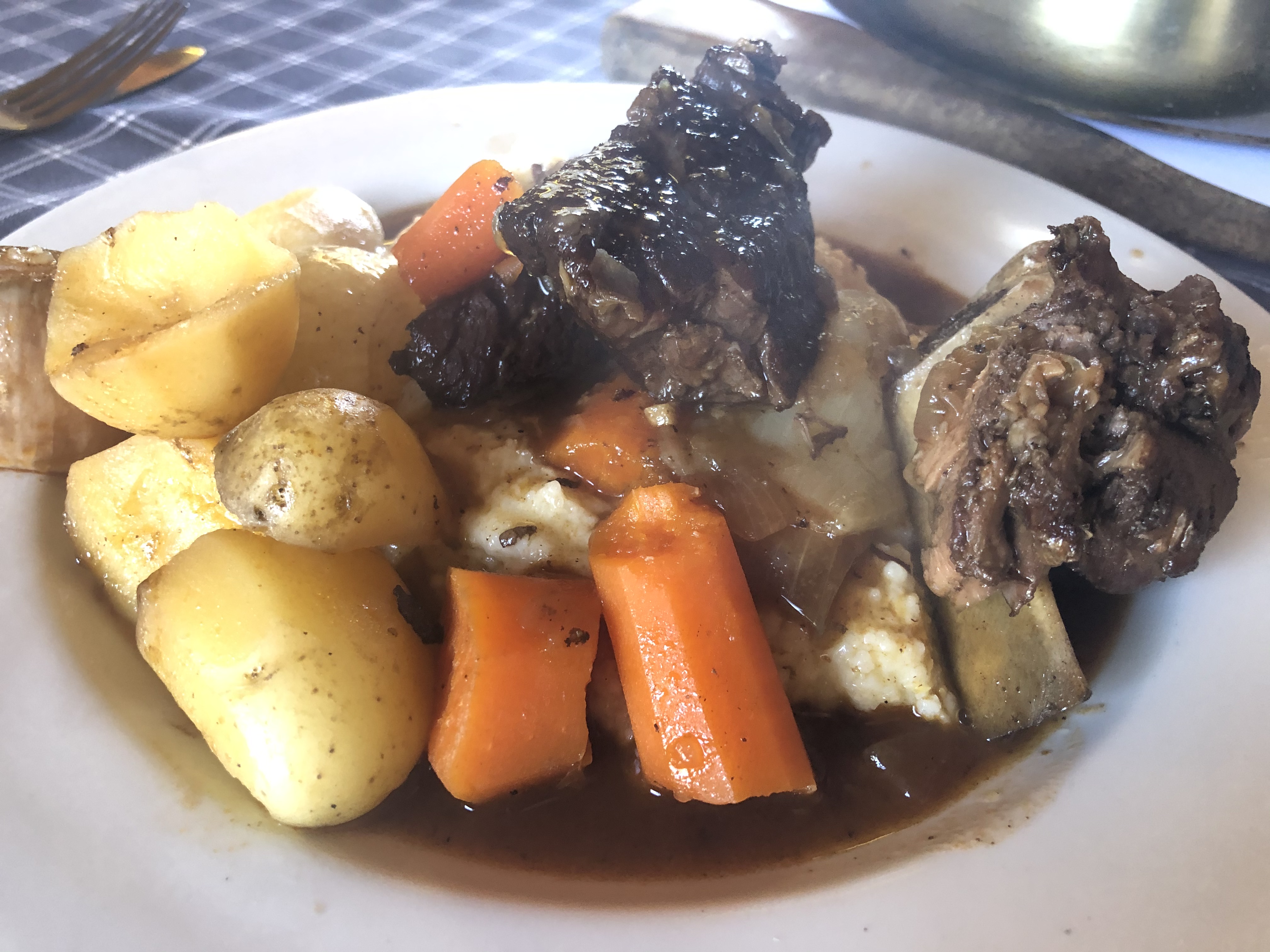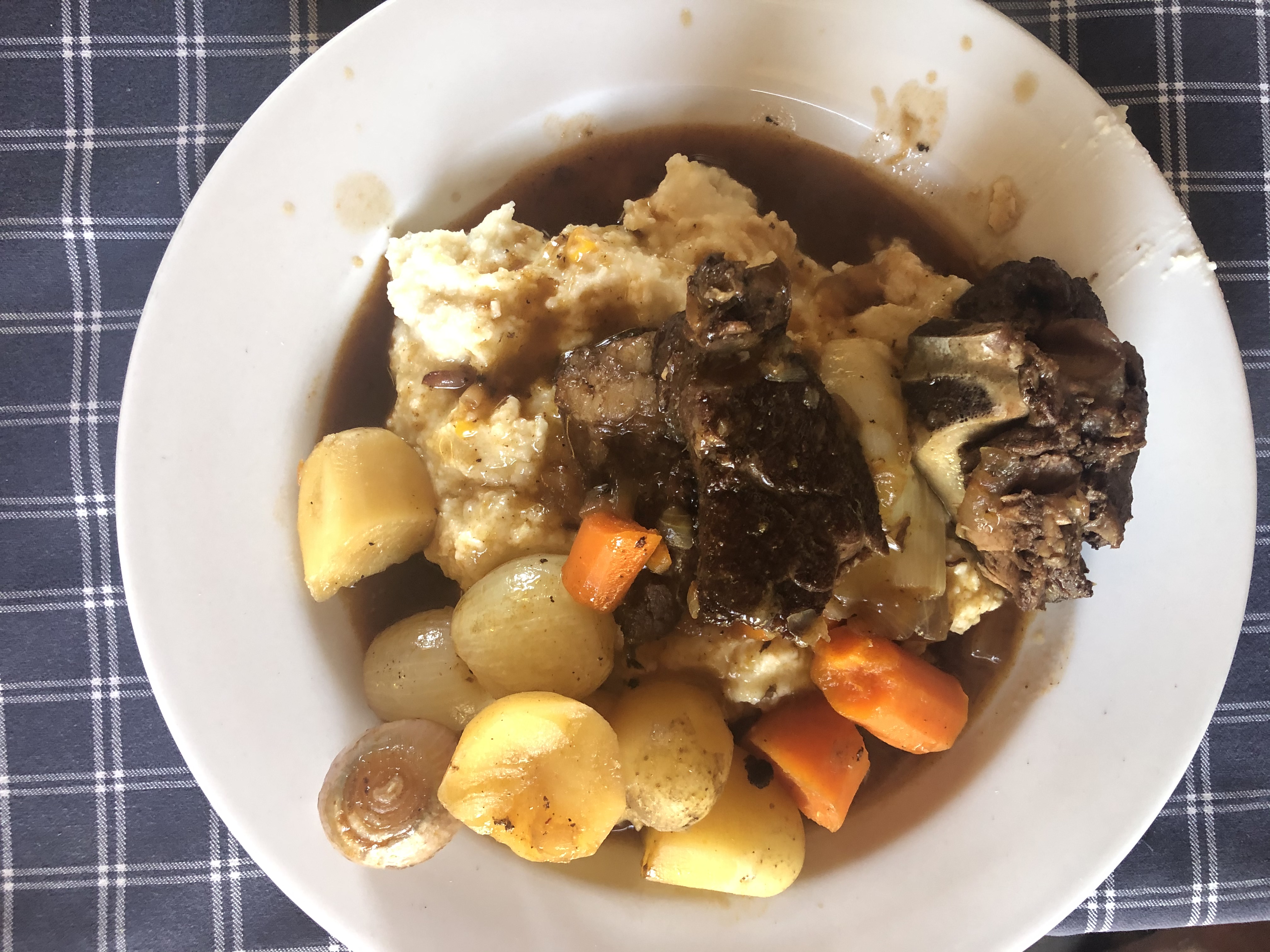 Step 1
Make the fire! Essential to the dish is that it is made in a firepit or the use of wood. People make it using charcoal or on a gas stove, but I think that wood is the best for this job.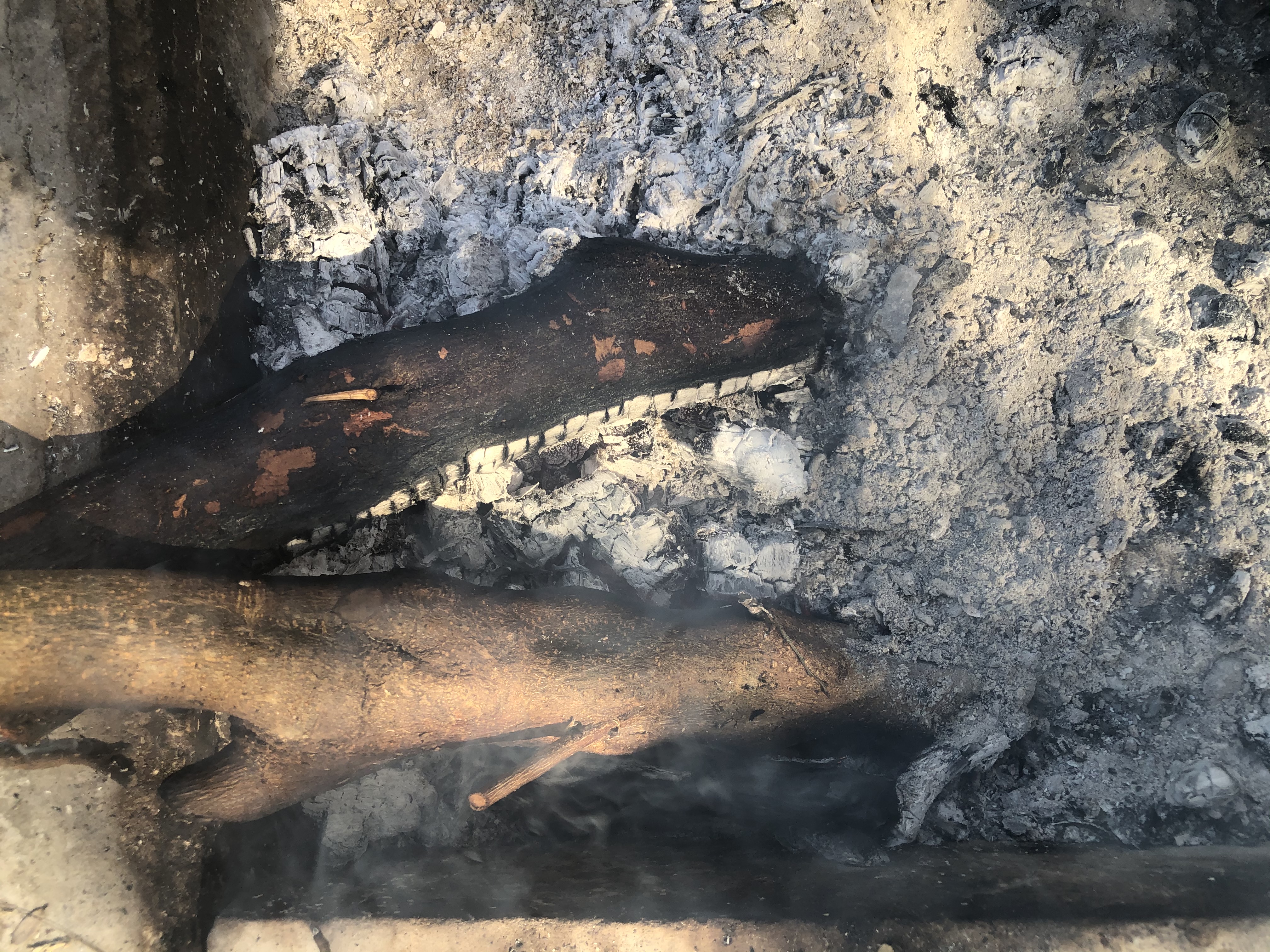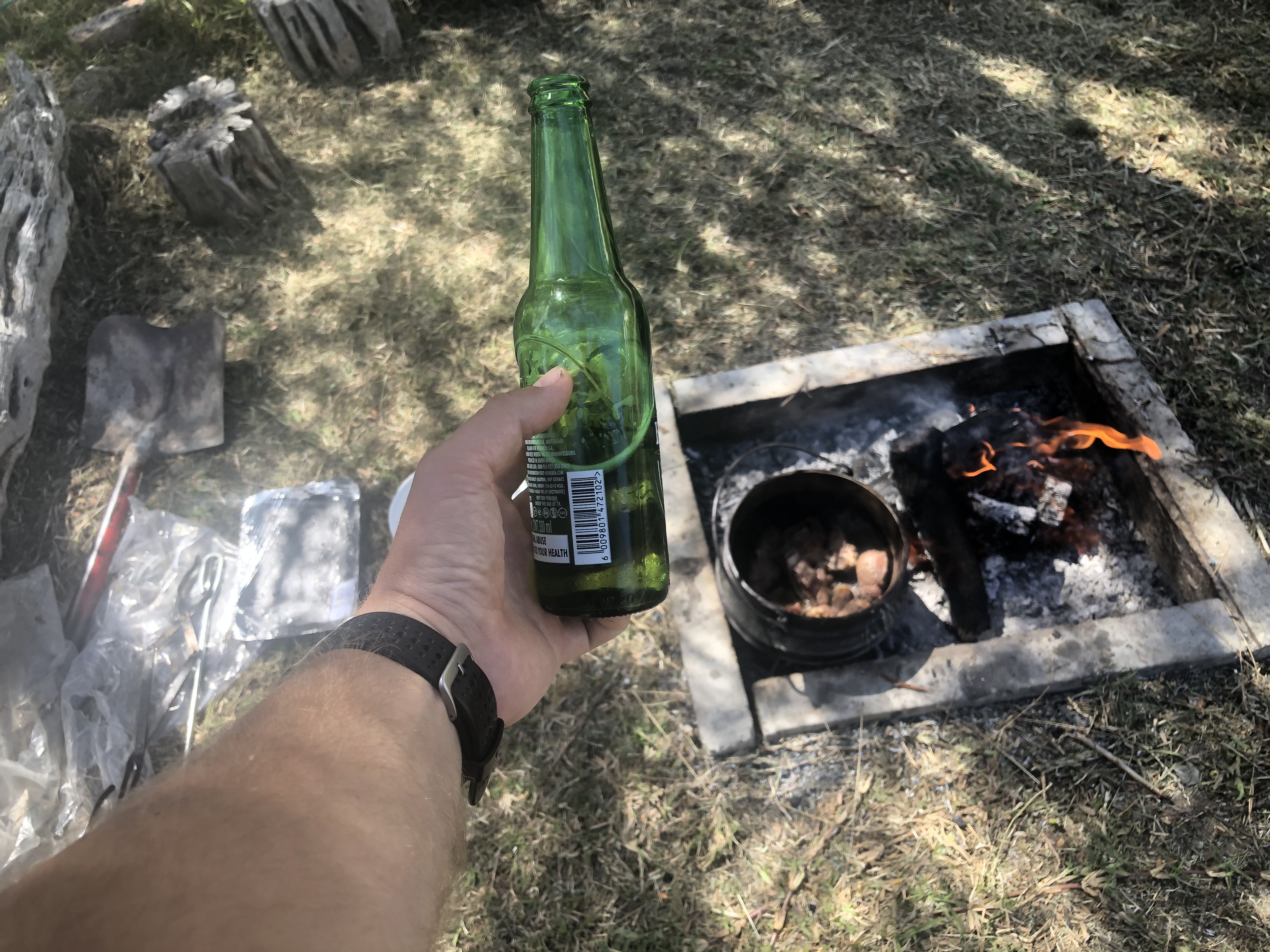 Having a beer is essential to the cooking process!
Step 2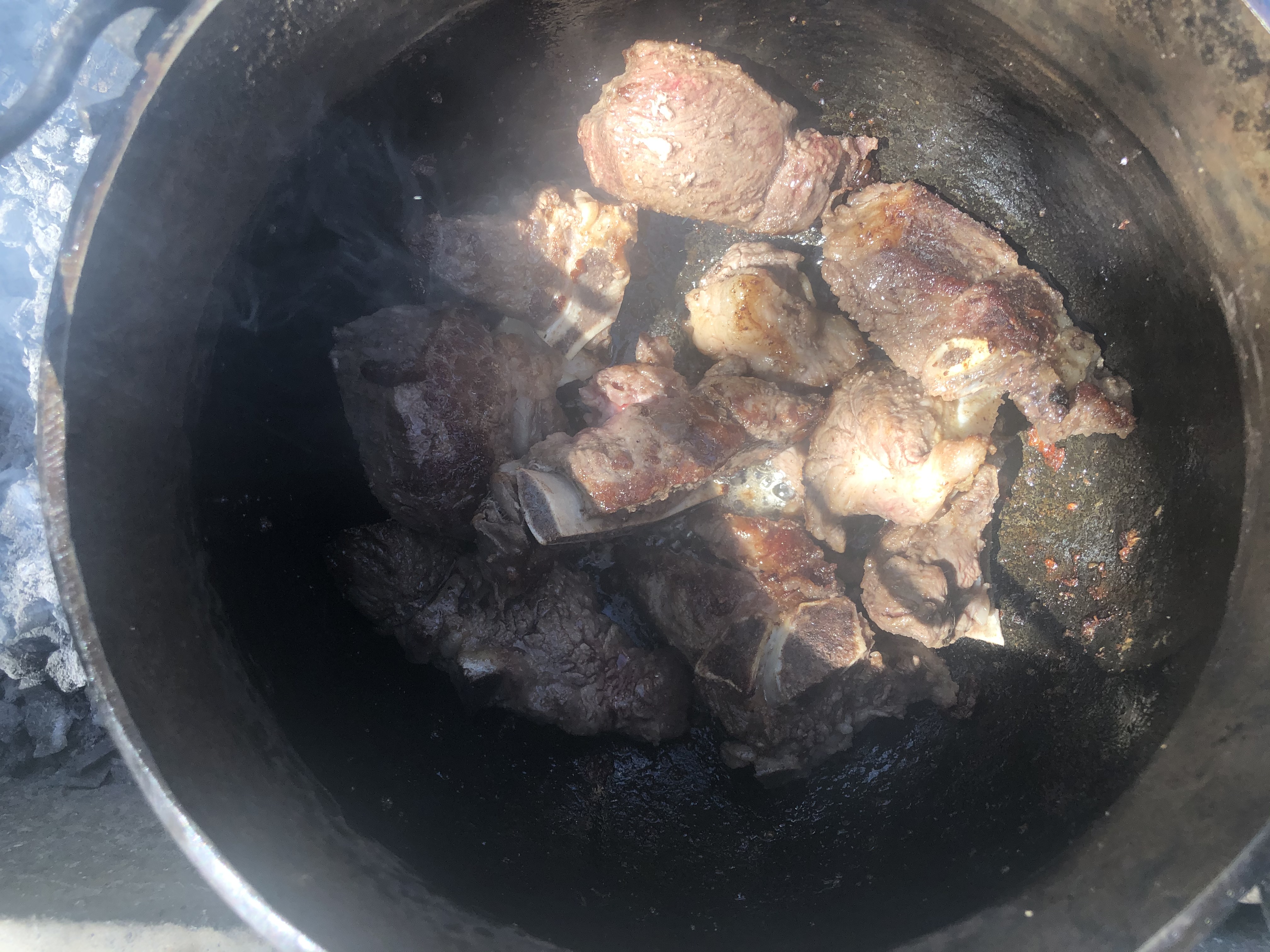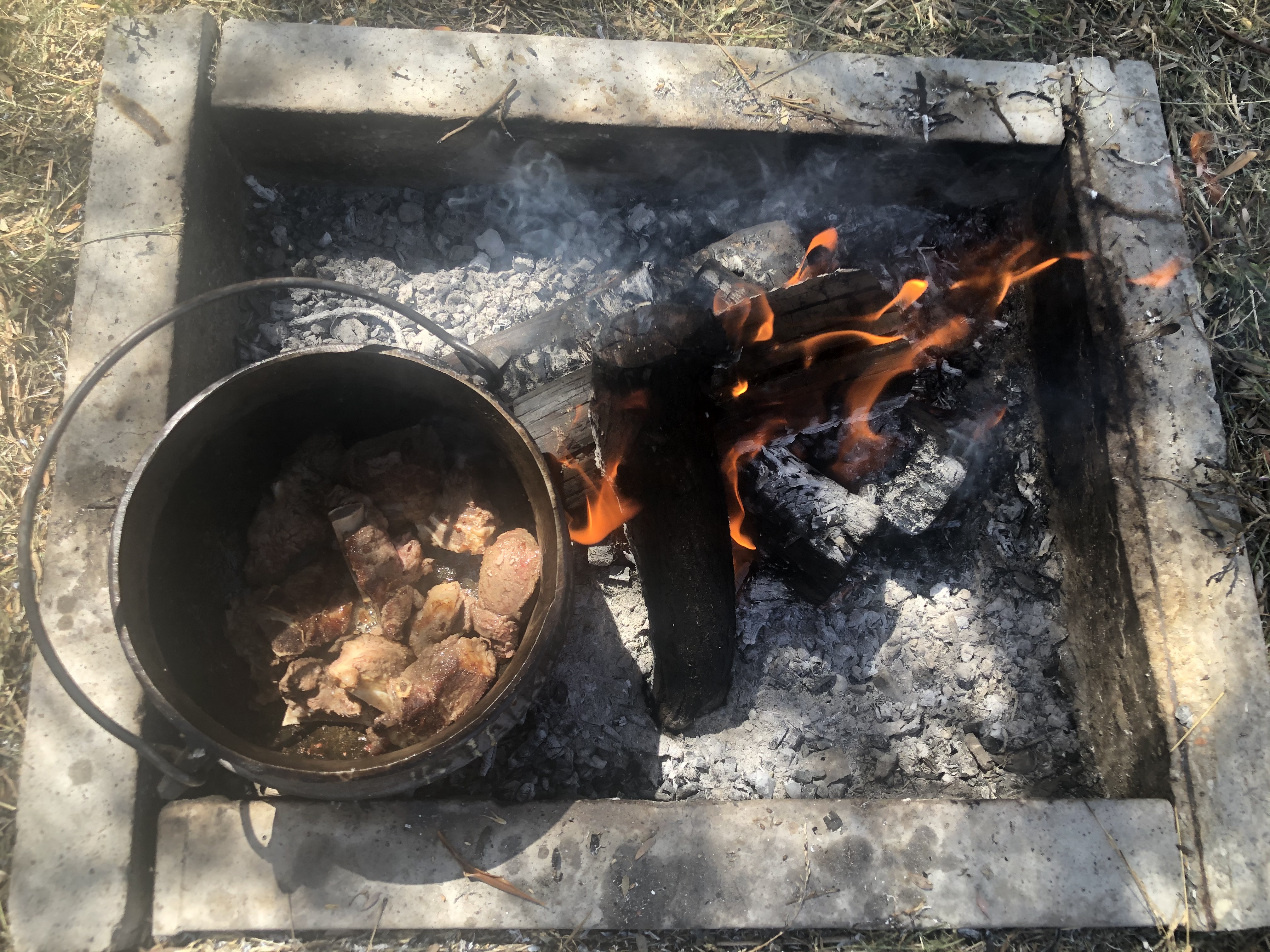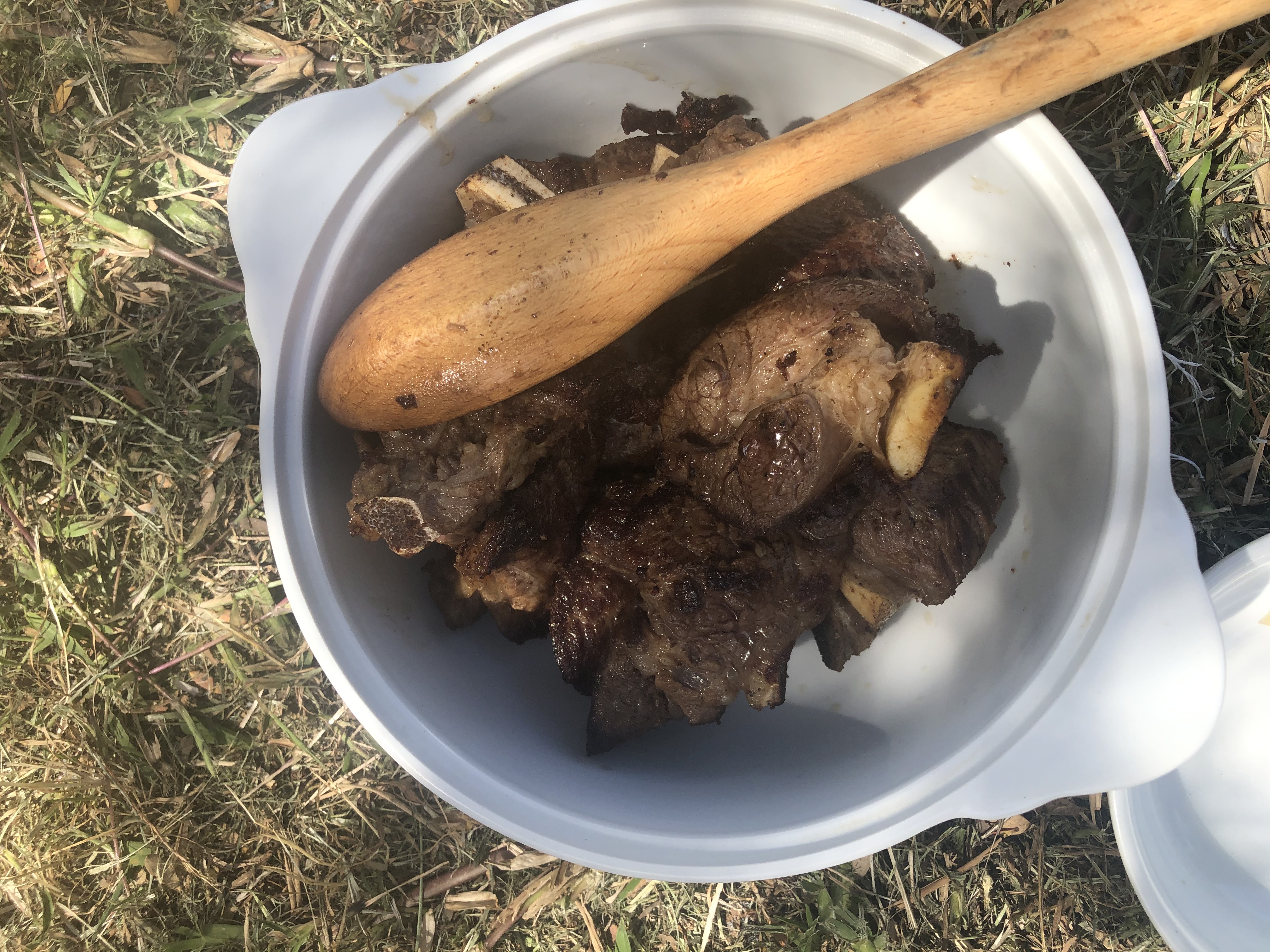 I start by browning the meat. This adds a depth of flavour unmatched. I take out the browned meat with the "fond" still stuck to the bottom and add some oil and brown the onions.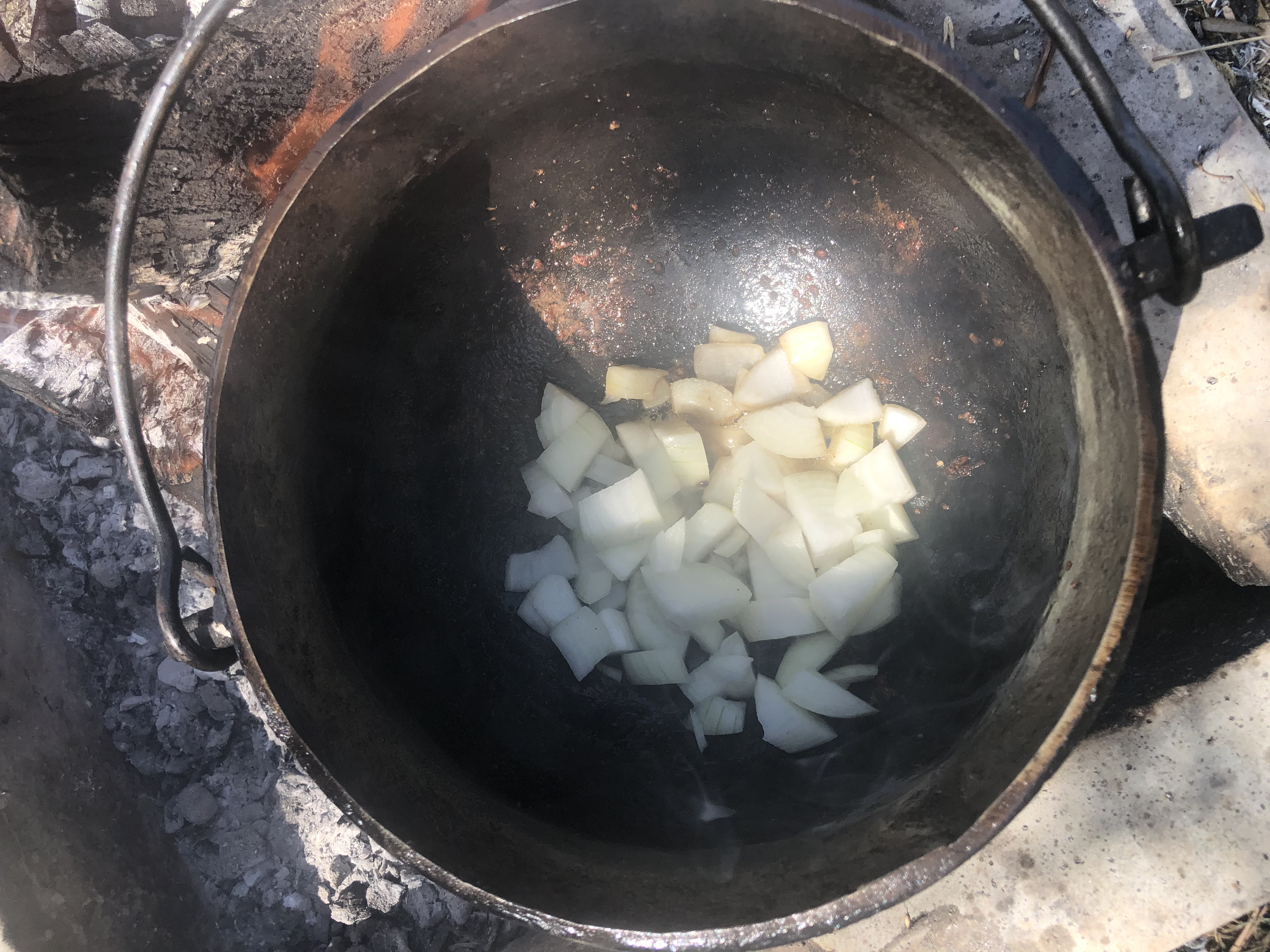 Step 3
Add the meat back in, and put in any kind of stock. I normally make my own stock (comprised out of various meat bones). Boil very slowly for two hours or so.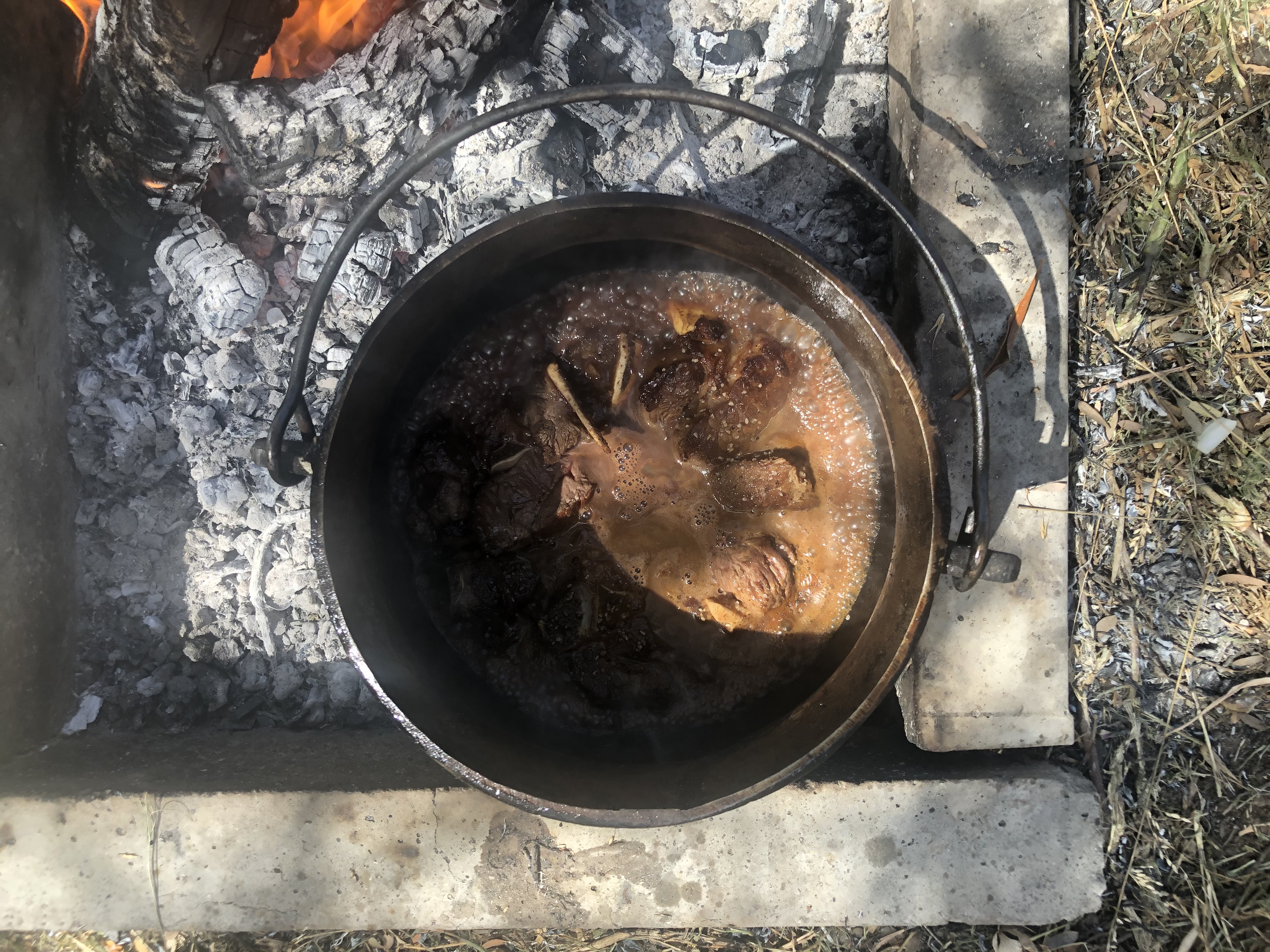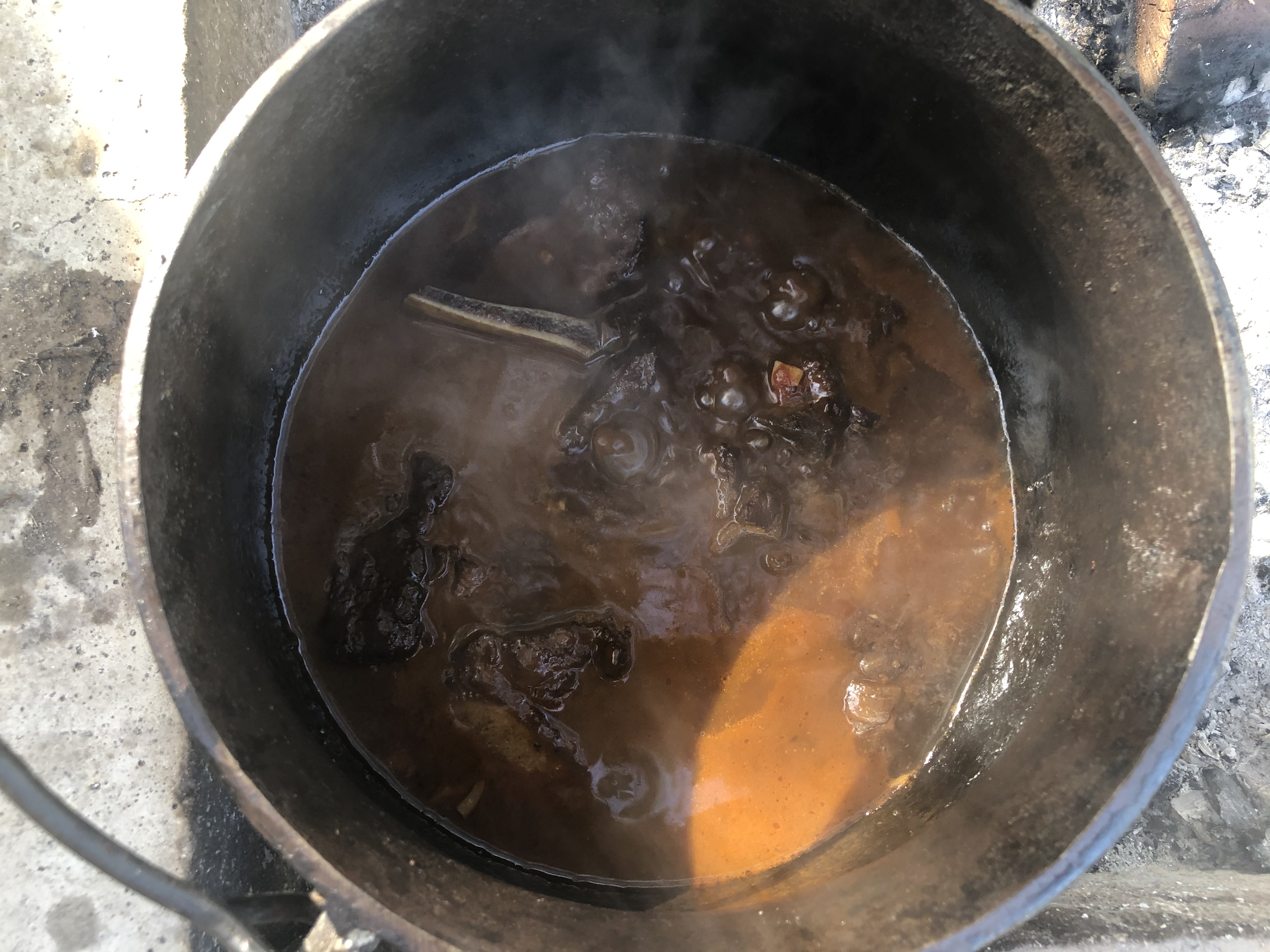 After 2 hours it looks so good!
Step 4
Add any vegetables at the 2-hour stage and boil for 30-45 minutes or till the vegetables are cooked fully.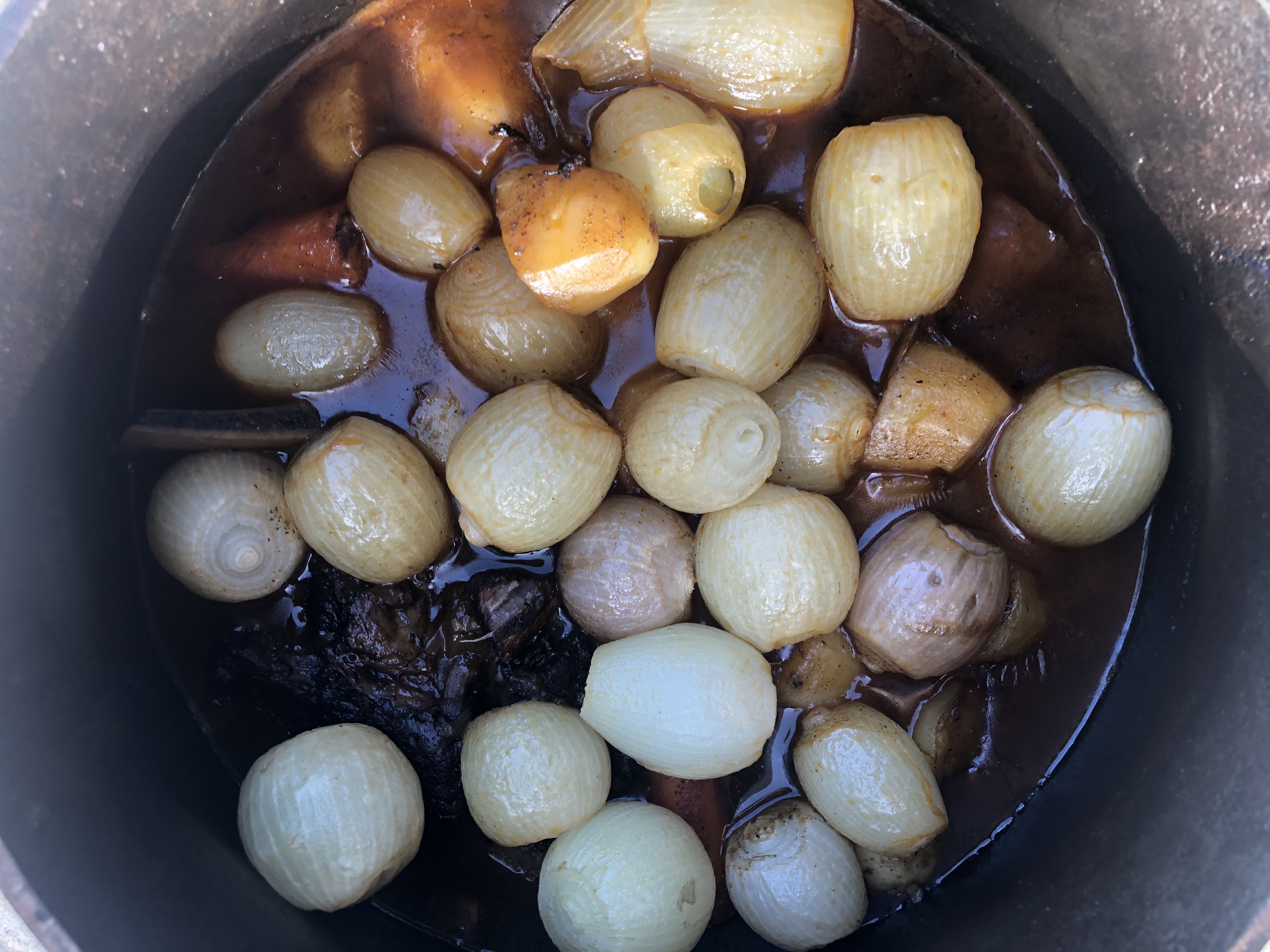 Step 5
Normally we eat this with rice, but I had some porridge left from a previous dinner and used it with porridge. I hope you give this a try! It is really so good.