How to Braai South African Snoek: Two Recipes
According to Wikipedia the snoek or Thyrsites atun "is a long, thin species of snake mackerel". Irrespective of what its name is, the snoek is a widely consumed fish in the coastal areas of the Western Cape. After boerewors and lamb chops, snoek is probably one of the iconic South Africa meats, even though its fish. We braai the snoek and then the next day you pull the meat from the fish bones and add some mayonnaise. It is truly so good. Please read on for how I braai this classic South African fish! (I think there are some other coastal areas such as New Zealand where this fish is also present.)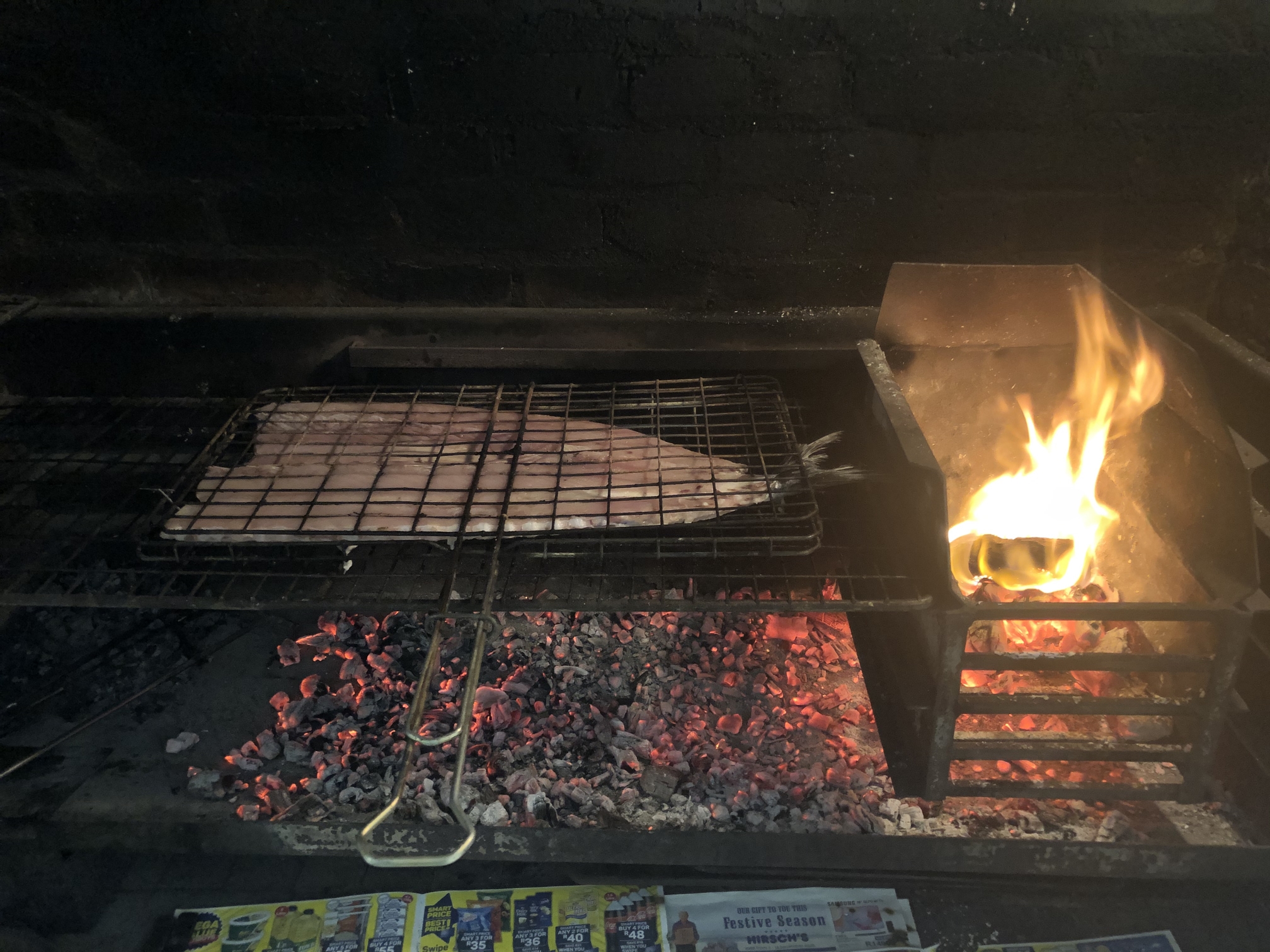 The Basting Sauce
This is a very simple sauce. It consists of butter, apricot jam and lemon juice. I bring the butter and jam to a boil and smell it till the butter has browned a bit. I then add the lemon juice. (I also add dried lemon rind for an extra lemony flavour.)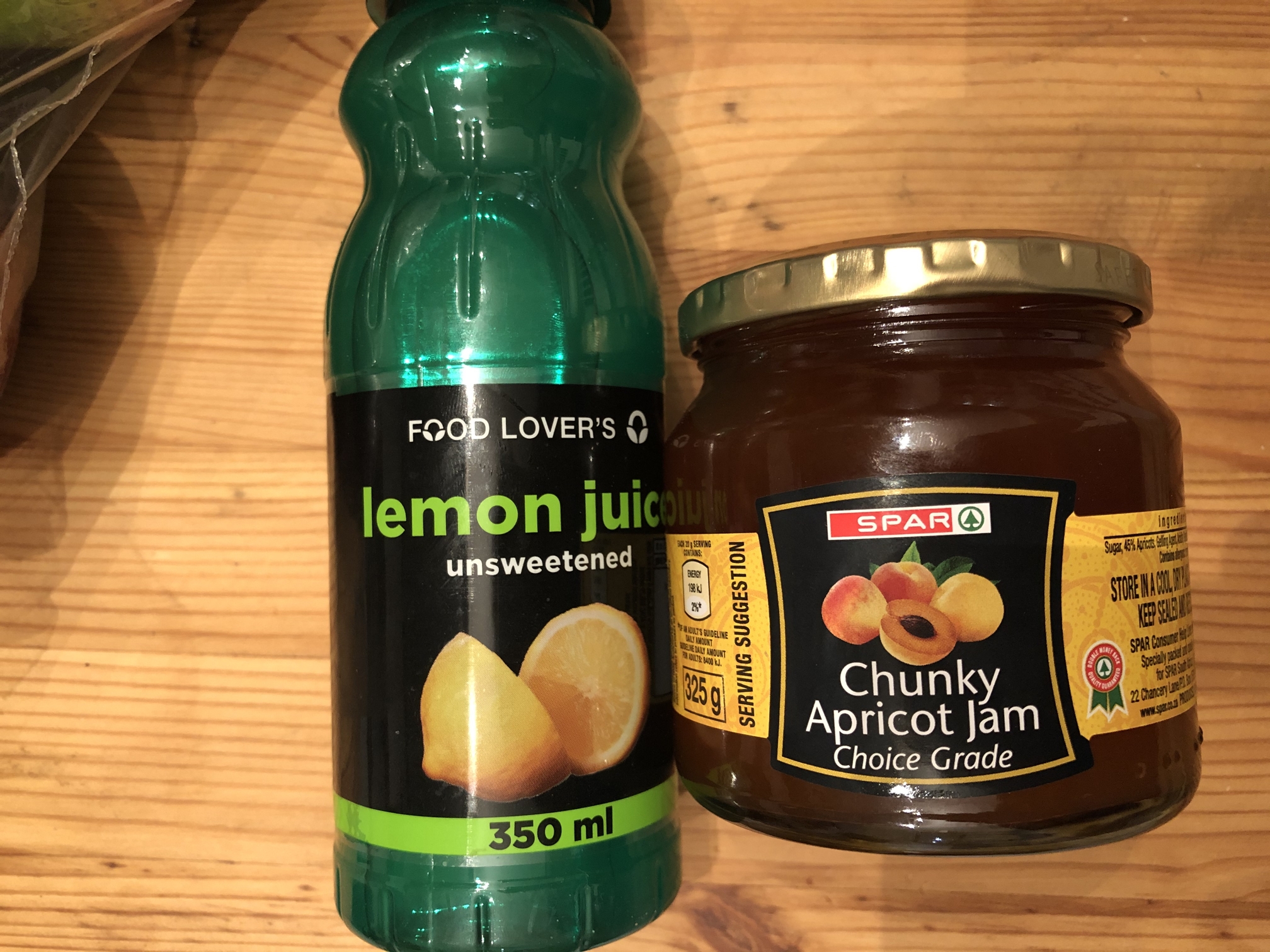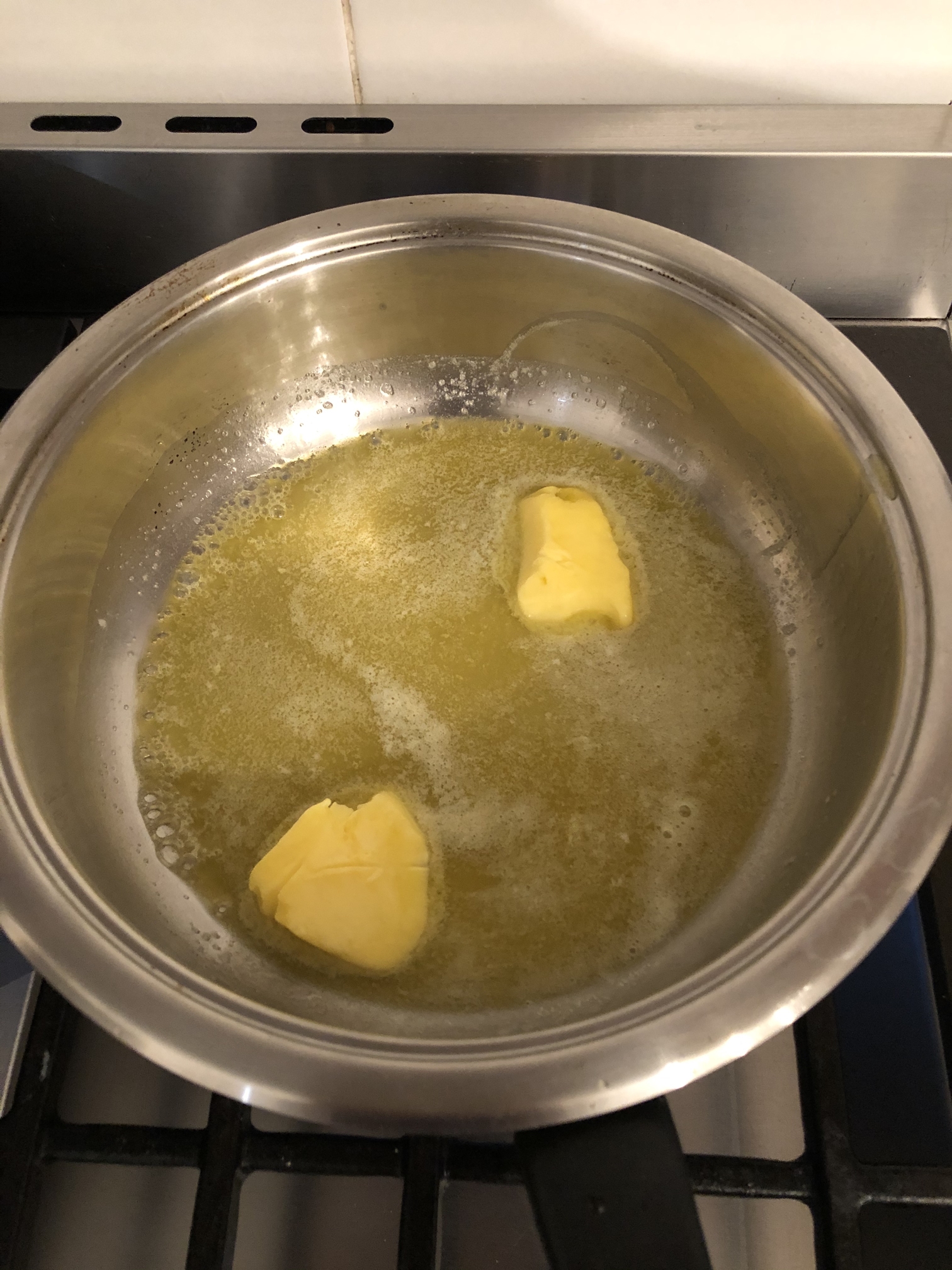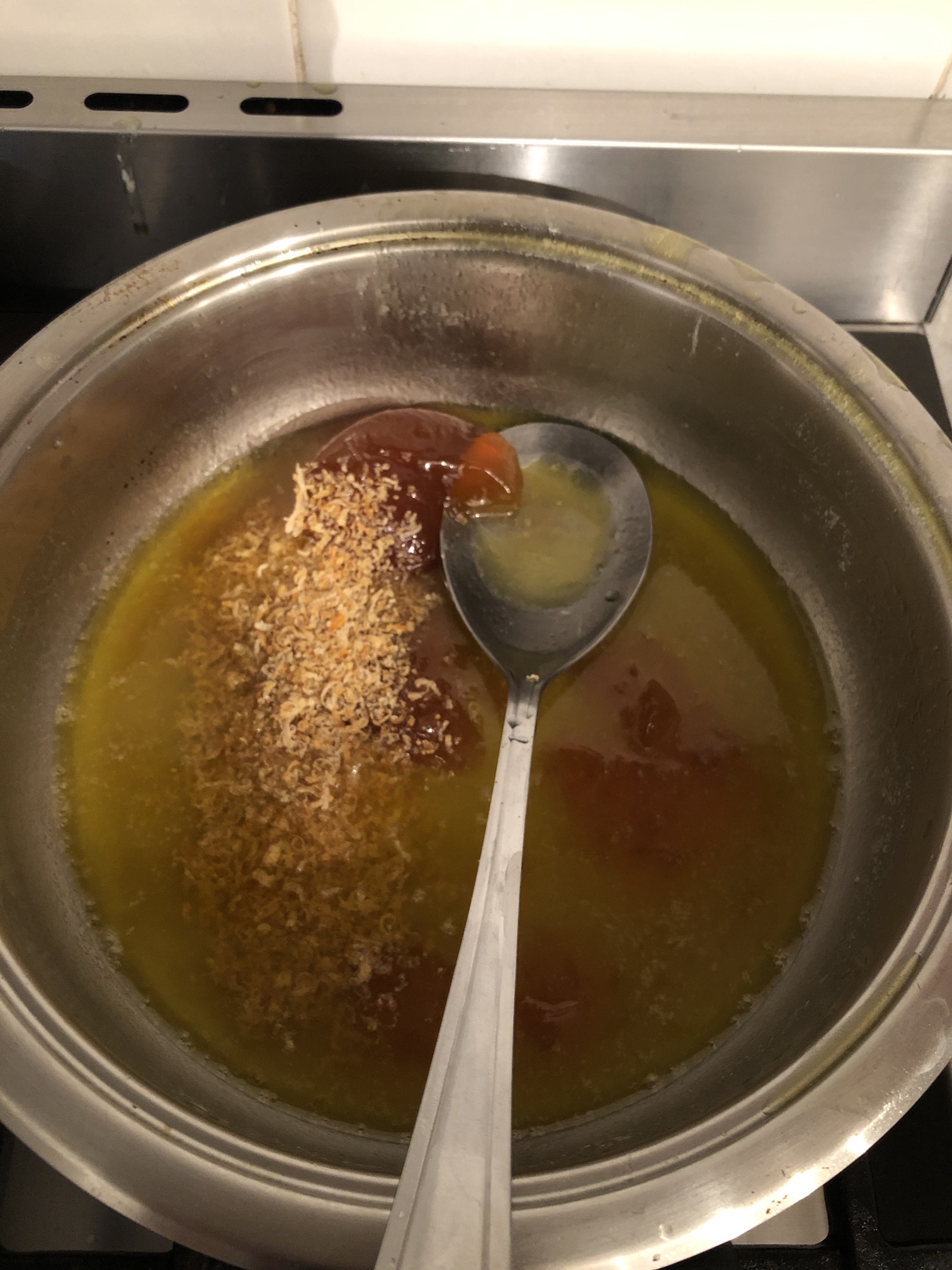 The Braai-ing of the Snoek
Fish cooks so quickly, so the same principle counts when you cook it over coals. I think this snoek, which was something like 2.5kgs, took less than 15 minutes. Also, due to the high amount of sugar in the sauce, I only add it near the end. There is something magical about the taste of caramelized apricot jam and lemon juice and butter that goes so well with the taste of the snoek! And there is an intense smokey flavour. This is even more intense the next day!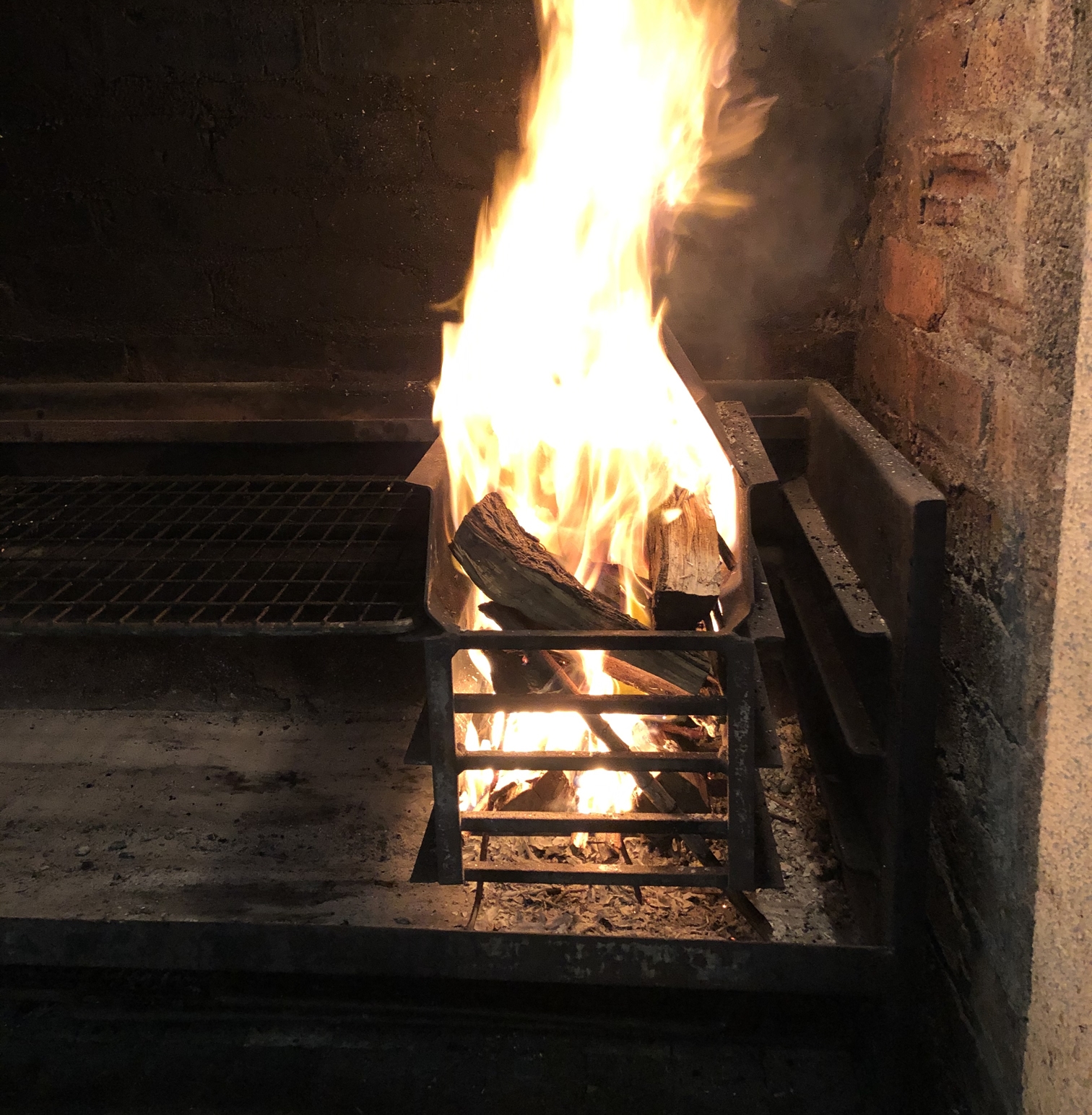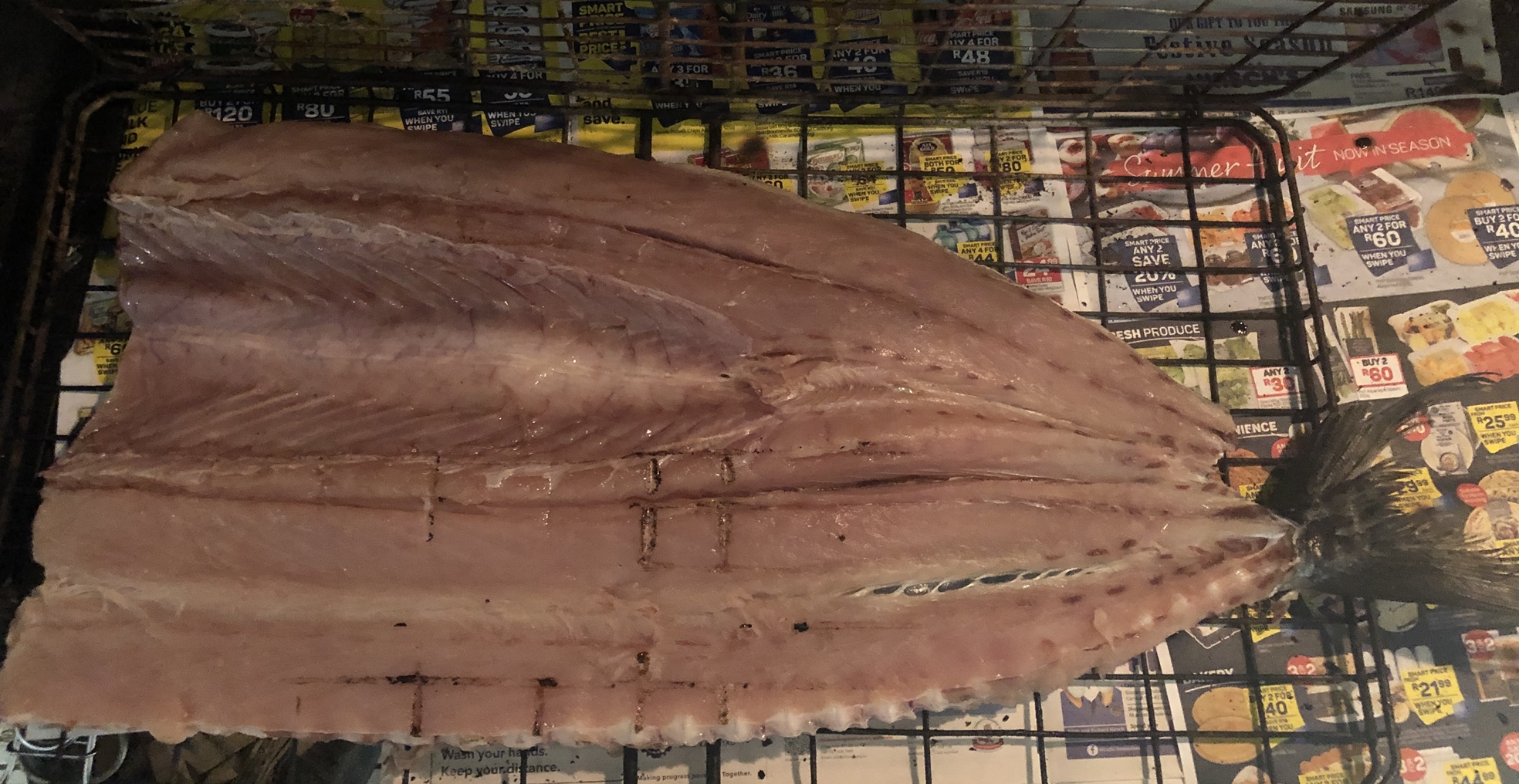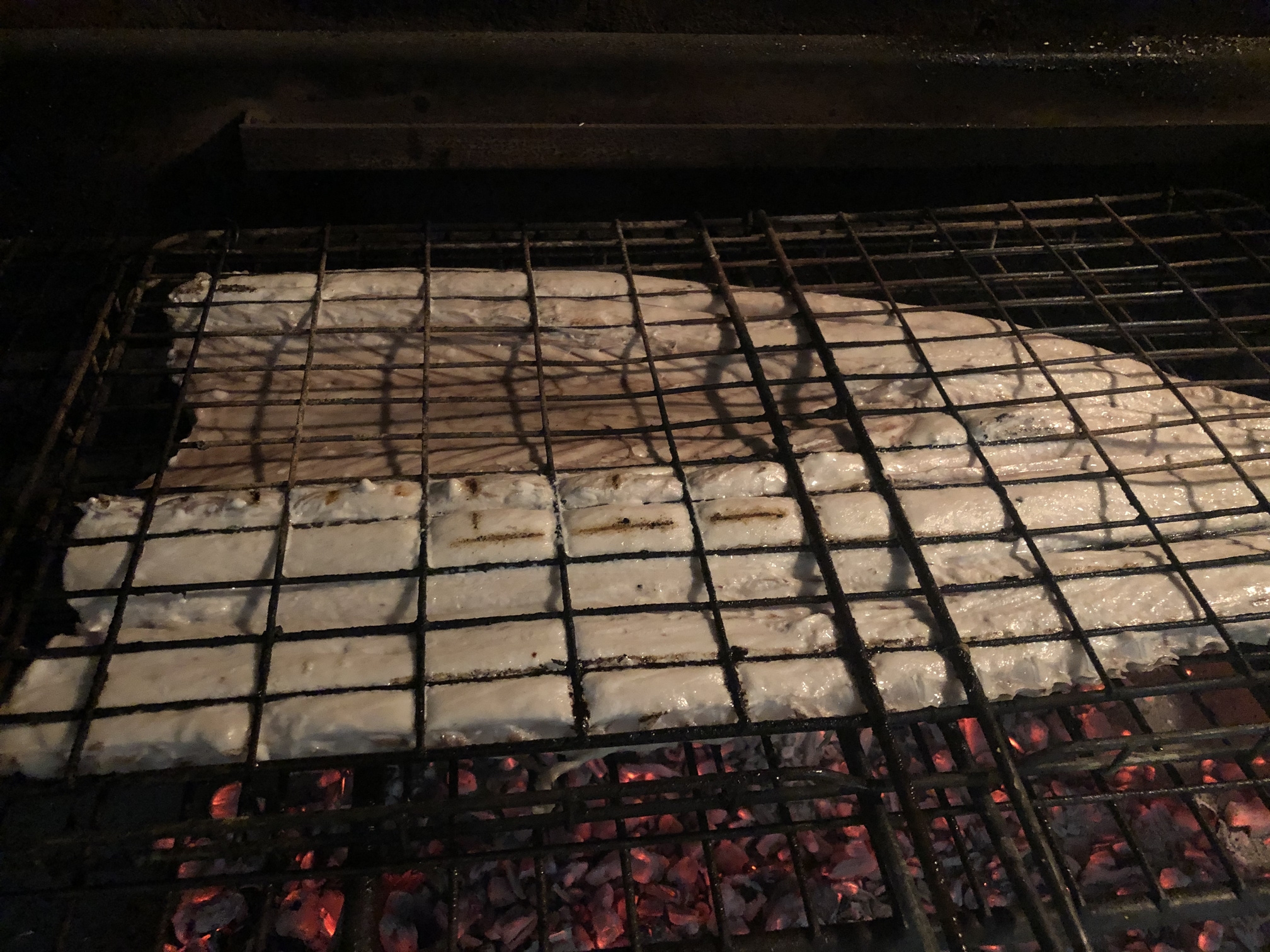 (Here the snoek is still unbasted.)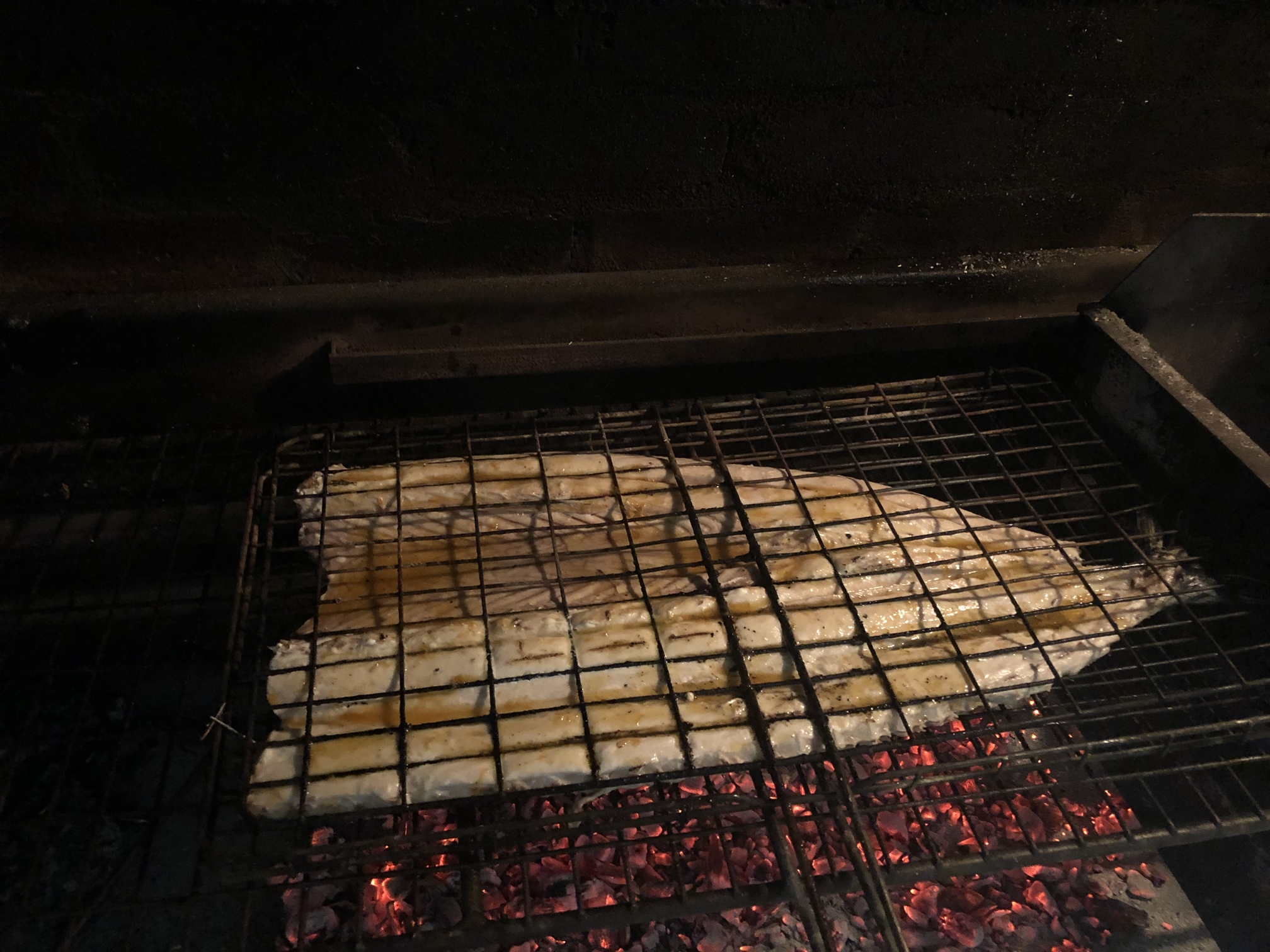 (Here I started to add some of the basting sauce.)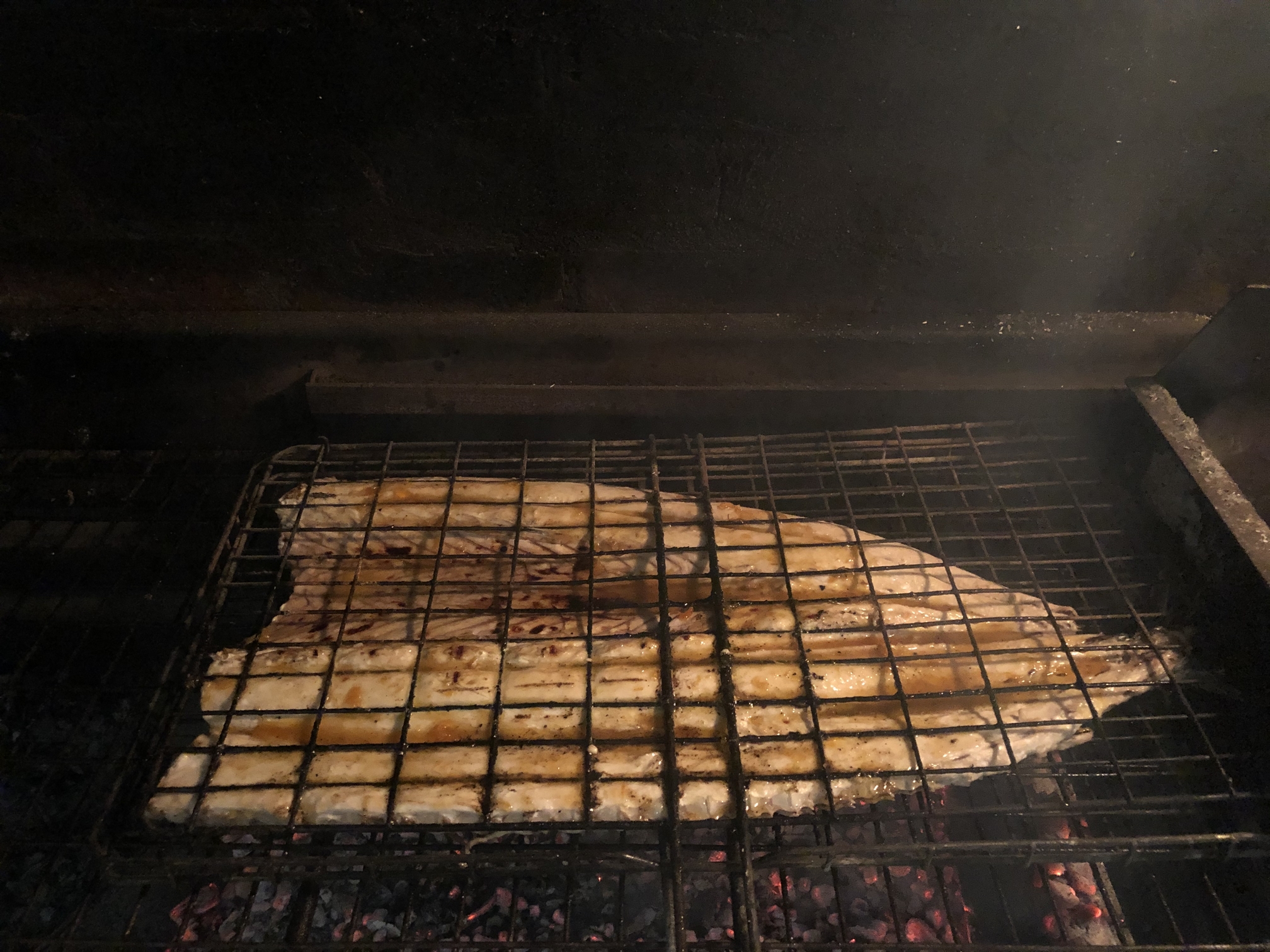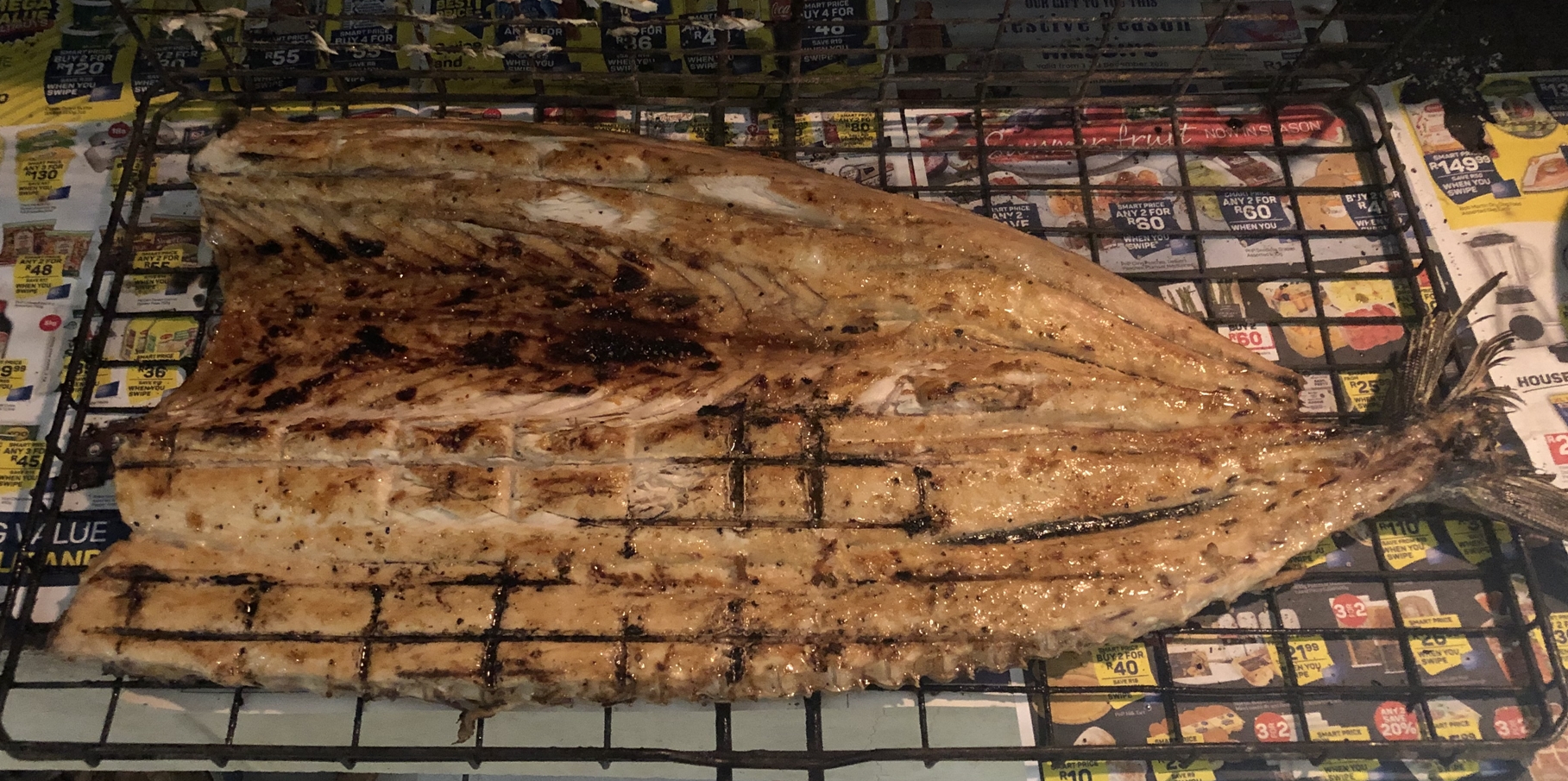 Eating this Beauty
Never overcook fish (if it is from a trustworthy source). You can see how juicy this snoek is still. It is not dry or overcooked. The small parts that are well caramelized are my favorite!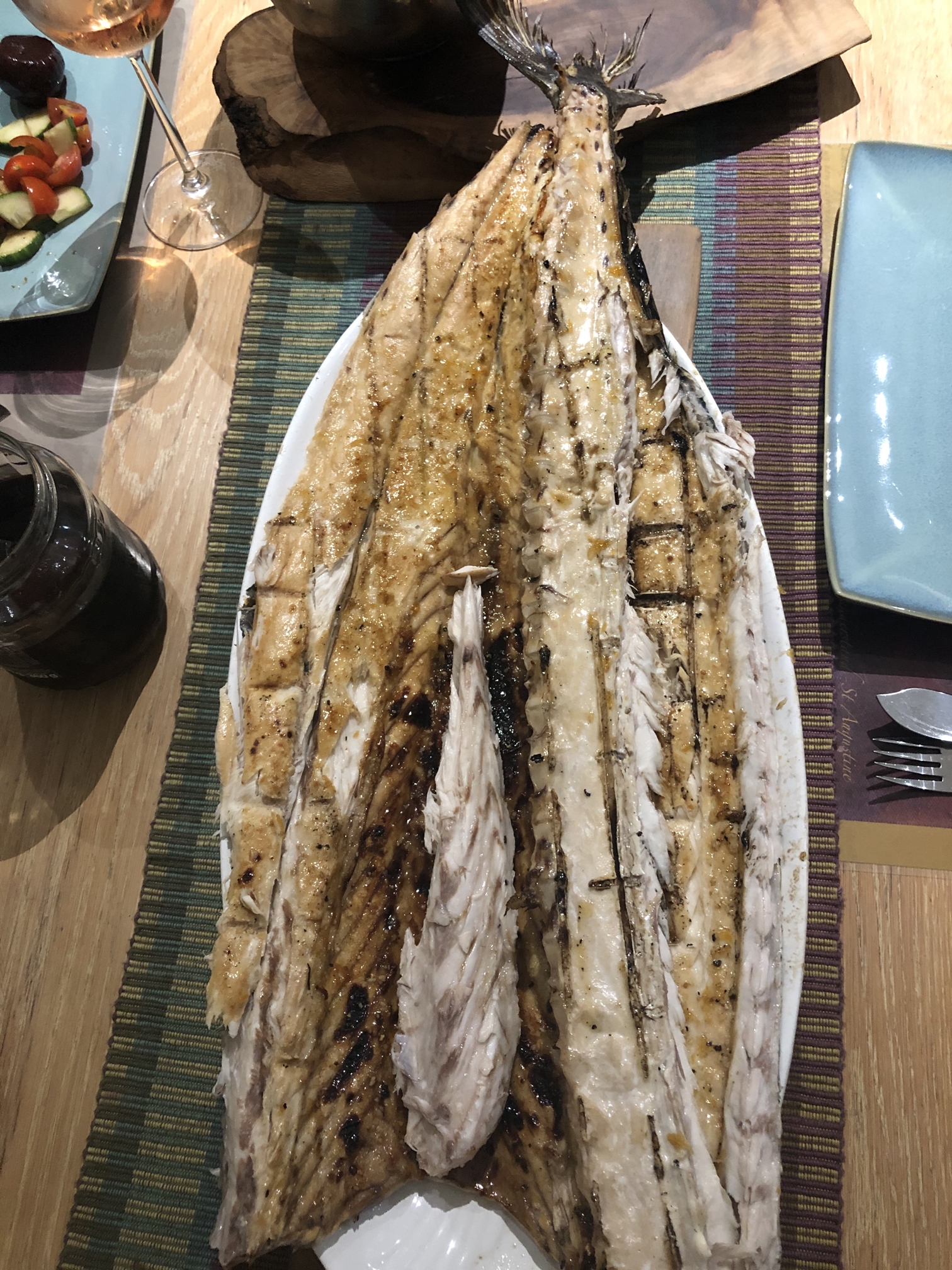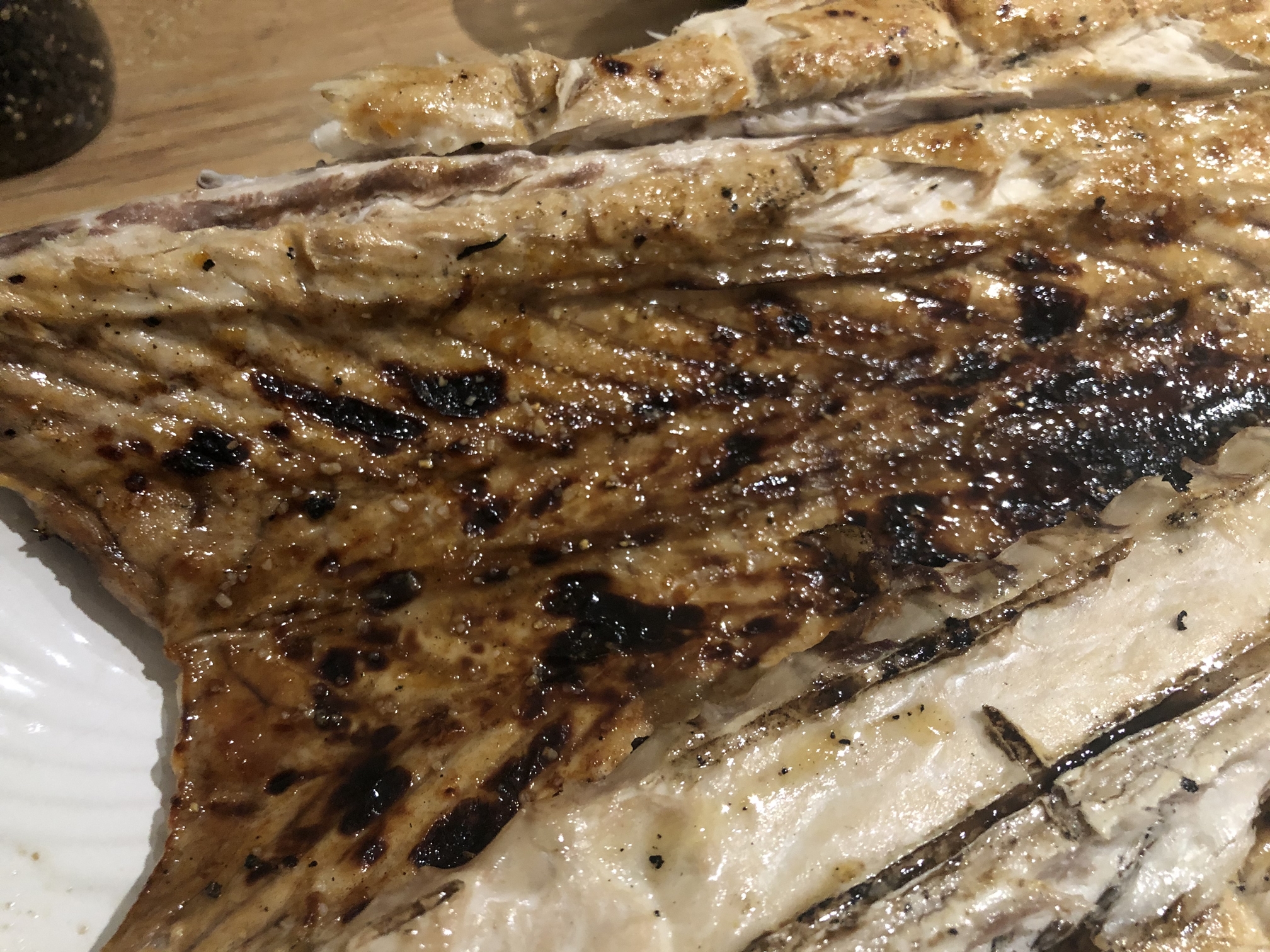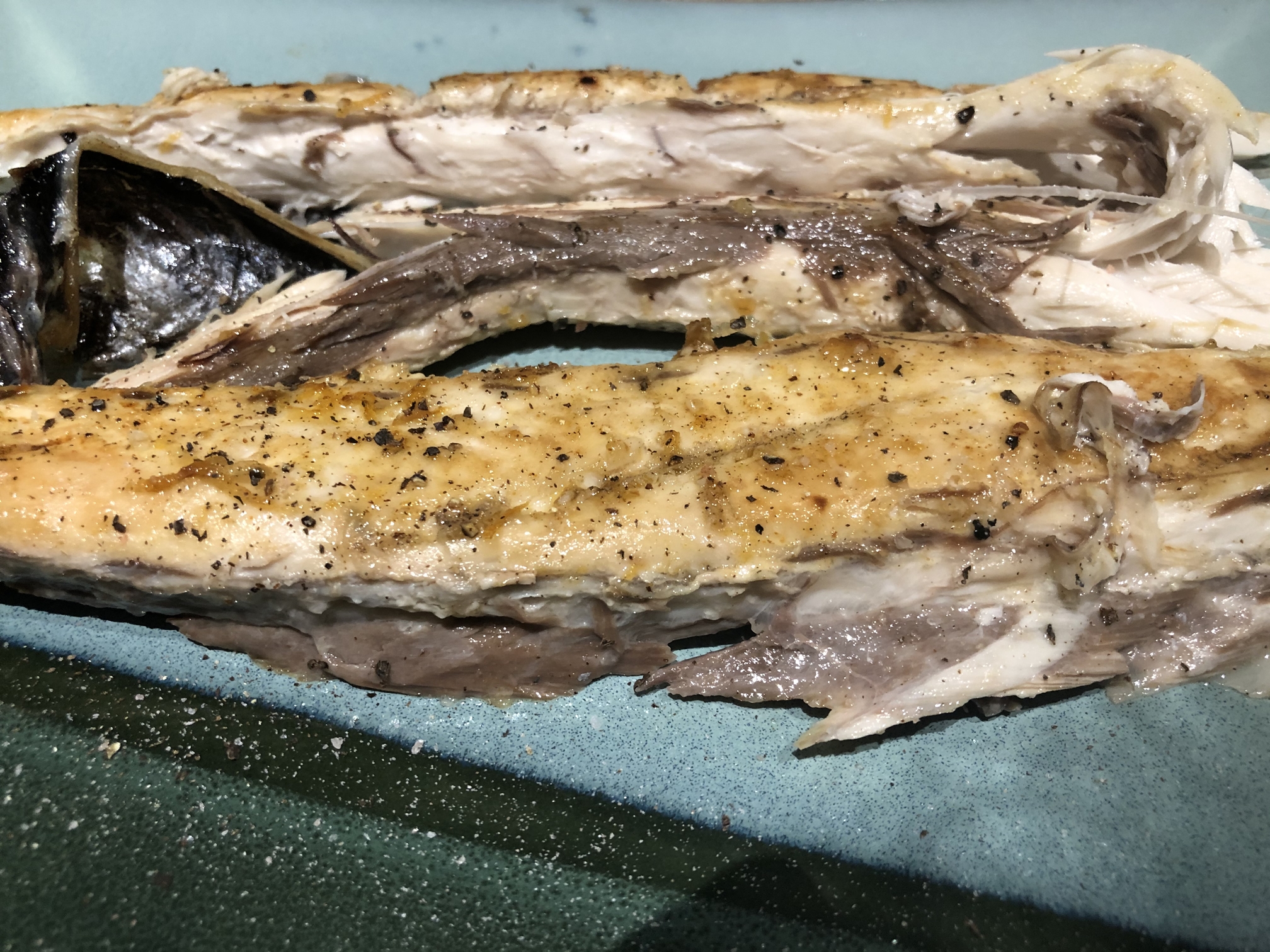 A Recipe for the Next Day
This is a really big fish. I always braai extra to dish up some cold pulled snoek meat with some mayonnaise. It is the best flavour! Due to the smokey flavour and the creamy mayonnaise, this stands out for me as one of the best-tasting dishes! On a piece of toasted sourdough bread, this would make the best open faced sandwich.